I organize private tours in Porto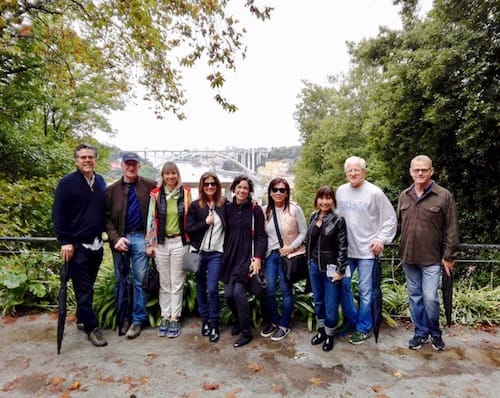 Check this page for more information or simply send an email to sara@portoalities.com.
My mailbox is full with emails from people asking me about the best restaurants in Porto to eat traditional Portuguese food without spending too much money.Places where the locals go, not the tourist traps that we all fall into when we travel somewhere new. Restaurantes with good traditional food at good prices.
Here's my Top 9 Restaurants for traditional Portuguese food on a low budget in Porto. Enjoy!
Before reading this article: have you already decided where to stay? If not, read my article about the Best neighborhoods to stay in Porto! There you'll find plenty of recommendations of great hotels and apartments in Porto.If you are looking for a budget accommodation, discover the best hostels in Porto (they have double bedrooms as well).
The best restaurants in Porto for a low budget are:
Taberna de Stº António
Rua das Virtudes, 32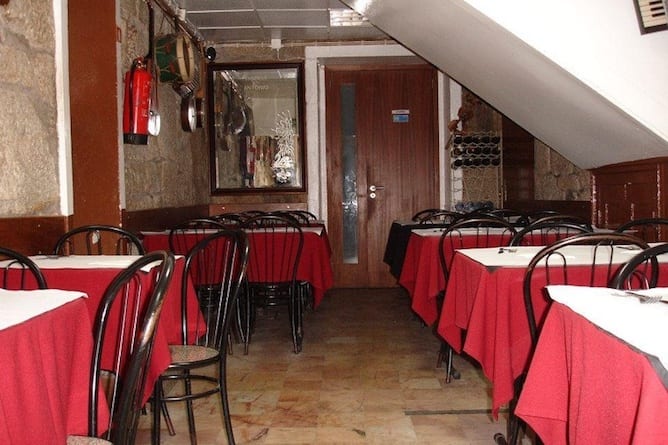 Taberna de Stº António is a real Portuguese tavern with a warm service and the best Portuguese food – there is no downside on this place, it is definitely one of the best restaurants in Porto!
If you want my suggestion, make a reservation for dinner and start your evening sipping a beer at the viewpoint of the Virtudes, which is one of the most beautiful spots of Porto and very close by to this tavern.
How to get there: Aliados subway station is 10min away on foot.
O Torreão
Rua das Virtudes, 37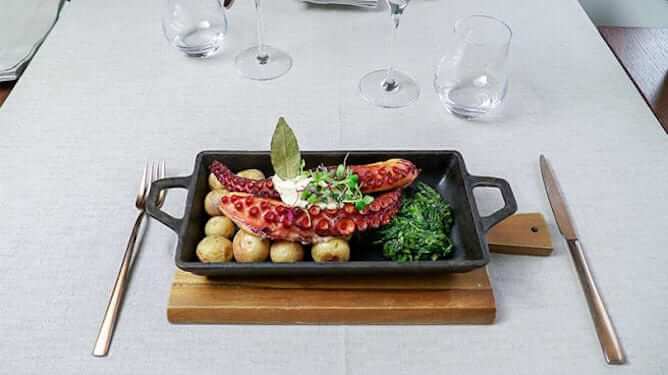 A slightly more expensive but worthwhile option is Torreão, in front of the Taberna de Santo António.
It is a social project that aims to give a second opportunity to homeless people and people with special needs, by giving them the proper education and a dignified job at the restaurant. Therefore, all profits are used to help the community.
The food is very good with dishes such as codfish with corn bread, with the traditional flavors of olive oil, garlic, parsley, corn bread; and confit of "black pork cheeks", with creamy chickpea puree.
From this restaurant you have a fabulous view towards the Douro river, where you can enjoy a glass of wine, knowing that you're meal there is helping the local community.
How to get there: Aliados subway station is 10min away on foot.
Cana Verde
Rua dos Caldeireiros, 121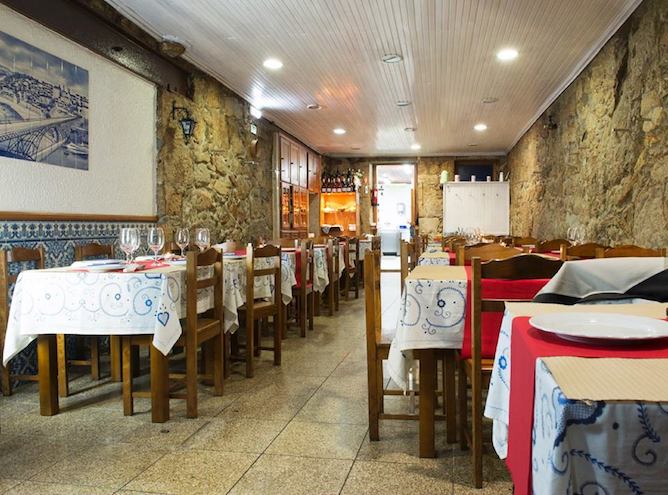 Mr. Luis and his restaurant are worthy of an article just for them. I don't know anyone who serves with such good humor – I always feel that I'm entering the house of a friend where I am waited with a beautiful Portuguese meal.
The menu of the day with soup, main course, dessert, coffee and drink round 12 € (lunchtime).
How to get there: Both Aliados subway station and São Bento train station are 5min away on foot.
Pimenta Rosa
Centro Comercial Bombarda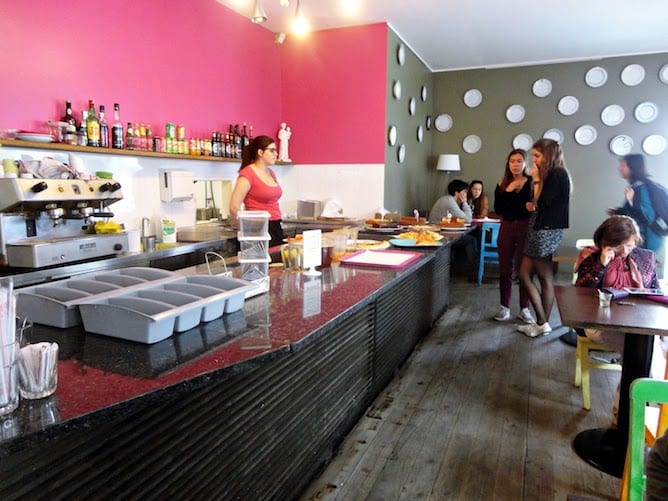 Located at the beautiful Miguel Bombarda Mall, in Cedofeita neighborhood, which has some of the best restaurants in Porto at an affordable price, Pimenta Rosa serves a buffet of both hot and cold dishes for 4,60€ (drinks and dessert paid aside).
Best of all is that after 4pm it serves its famous cakes and pies for 1,80€/slice and, after 7pm, generous slices of pizza for 1€. It is a must!
How to get there: buses #300 and #602 both stop in two places very near this restaurant.
Sabores & Açores
Centro Comercial Bombarda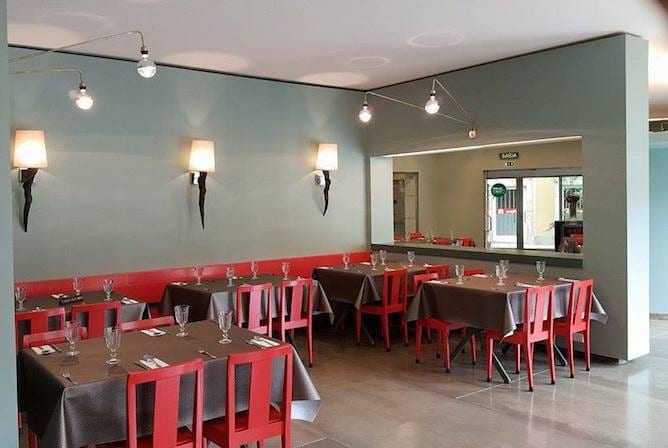 Sabores e Açores is such a beautiful restaurant, serving traditional dishes from Azores, as well as international specialties (Indian food, Thai, etc.).
For me it's definitely one of the best restaurants in Porto as it beautifully blends traditional Portuguese food with spices from all around the world.
Once there, try the delicious lentils curry and "espécie", an Azorean biscuit with lemon grass, which is to-die-for.
How to get there: buses #300 and #602 both stop in two places very near this restaurant.
Novo Paris
Travessa dos Congregados, 19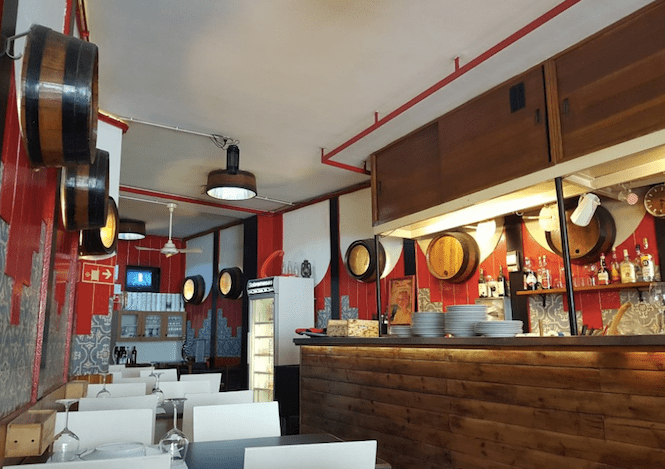 Given its location, we could easily miss Novo Paris if it did not serve such great Portuguese food at such friendly prices.
The daily menu has a lot of options ranging between 4€ and 7€. Once there, try the grilled mackerel, and do not leave without tasting the wafer cake. It's a must try on this list of the best restaurants in Porto for a low price!
How to get there: Aliados subway station is a less than 5min walk from this restaurant.
Maus Hábitos
Rua Passos Manuel, 178 (4th floor)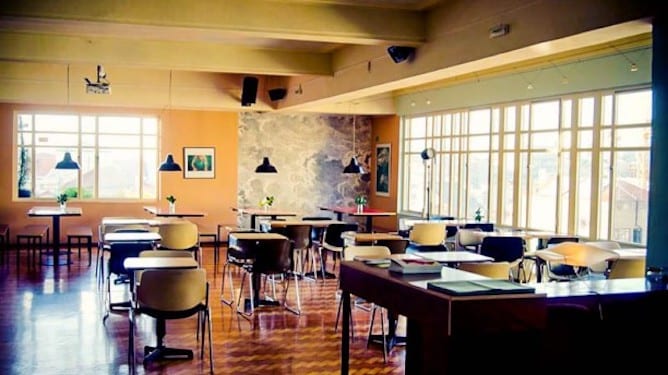 In Downtown Porto, in a large, airy room, Maus Hábitos serves menus with include main course and drink for 5,5€ (with dessert, soup and coffee, the price rises to 8€). There is always a vegetarian dish and a meat one. Even if you are on a tight budget you should try one of its cocktails, like the crazy good whisky sour.
On Sundays, they serve brunches from 10,50€, from midday to 5pm.
How to get there: you can take the #302 bus to Coliseu do Porto or the subway to Aliados station.
O Caraças
Rua das Taipas, 27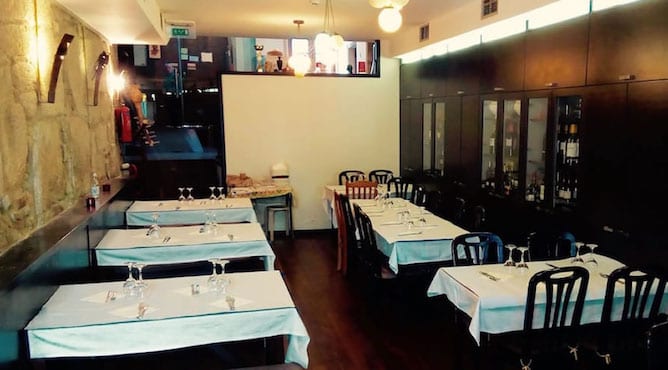 When Caraças opened it immediately conquered the stomachs of Porto. This friendly restaurant offers two courses whose prices range between 4,50€ and 6€ (at lunchtime). It serves home-cooked, unpretentious food in the large room or on the terrace outside.
How to get there: you can take the ZM bus line and get out at São Bento da Vitória stop.
O Caseirinho
Cais das Pedras, 40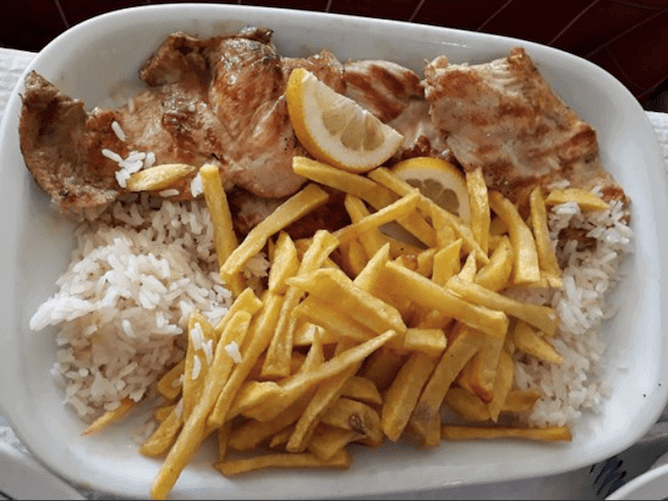 I also recommend O Caseirinho, at Cais das Pedras.
The tomato salad comes directly from the backyard of the owner of the restaurant, and it is delicious. The seafood rice is excellent, and the arroz de cabidela (traditional chicken rice) is made with home grown chicken. The hard thing is to choose.
For dessert, you can't go wrong with a fresh lime.
I've been there with a group of five friends and we only paid 55€.
How to get there: take the tram #1 or the bus 500 – both departure from the St Francis church.
Casa Guedes
Praça dos Poveiros, 130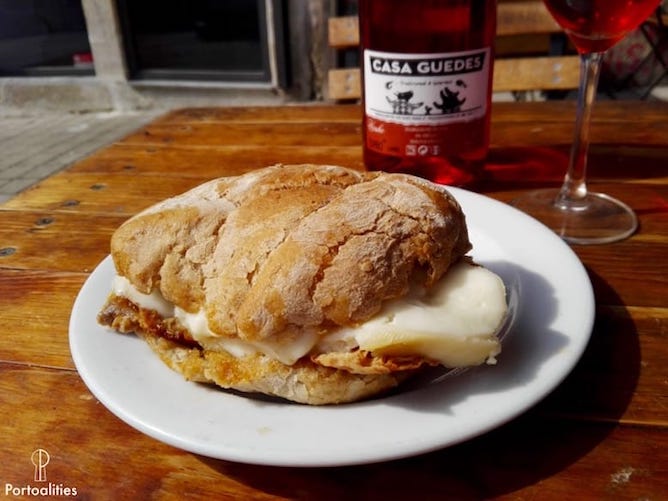 I
've written before about Casa Guedes, the bastion for the true roast pork sandwich in Porto. Served by two tireless brothers, helped by their respective wives (also sisters), these hot sandwiches go wonderfully with a nice glass of espadal (carrascão wine). Order it with some traditional codfish cakes or a plate of fries (they're delicious) and finish off with some chocolate mousse.
Besides the main house, Casa Guedes recently opened a four stores' restaurants exactly on the same street with the same price tag. You should definitely pay it a visit.
How to get there: Campo 24 de Agosto subway station is 10min away on foot.
Adega Rio Douro
Rua do Ouro, 223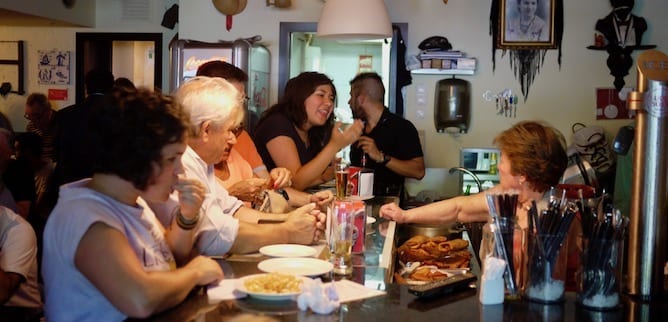 Adega Rio Douro is a lost culinary treat that can be found in the Foz area, and is best known for its regular Thursday Fado shows.
However, it's always been one of the most affordable restaurants in Porto, where some amazing Portuguese gastronomy is served like codfish cakes, liver sandwich (my damnation!), octopus salads and other marvels.
How to get there: bus line #500 or tram line #1.
Tia Aninhas
Rua Júlio Lourenço Pinto, 109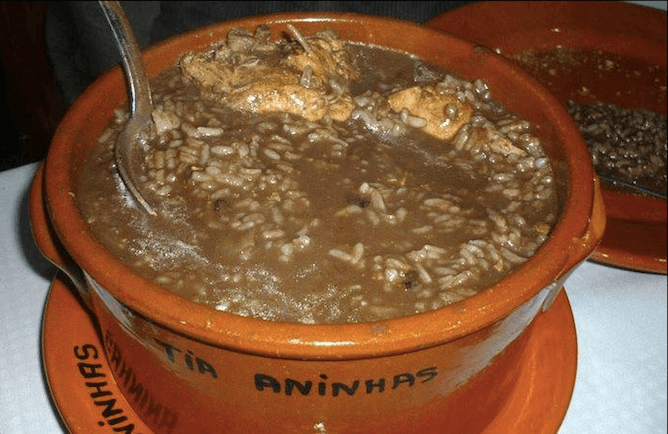 Another great choice of cheap restaurants in Porto is Tia Aninhas, in Lordelo.
The lunch menu costs 6€ and at dinner it costs 8€. The menus include soup, main dish, a drink and coffee.
The dishes are set every day, so there is no lack of variety and everything is homemade, grandma style, and of course the servings are huge (because you are in Portugal and that is how we roll).
How to get there: bus line #500 or tram line #1.
Temporary Market of Bolhão
Rua de Fernandes Tomás, 506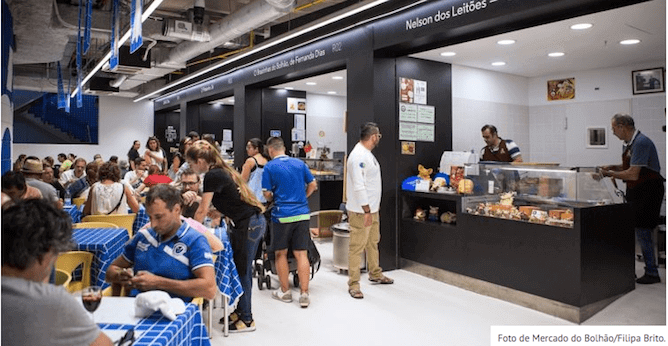 At the Temporary market of Bolhão you can find several traditional restaurants that serve traditional Portuguese food for a bargain.
One of them is D. Gina café. The food is homemade and they use fresh products from the other market traders. The dishes and appetizers, like deep fried sardines and calamares, start at 3€, There is always the dish of the day, fish and meat, and the regular dishes on the menu. Moreover, the soup never disappoints!
How to get there: Bolhão subway station is across the street.
Bom Sucesso's market
Praça Bom Sucesso, 74-90
This market is the authentic compendium of affordable restaurants in Porto, where you can find vegetarian cuisine stalls, roast piglet sandwiches, risotos, the famous éclairs from Leitaria da Quinta do Paço, Neveiros's ice creams, and much more. It also has several stalls dedicated solely to wines and cocktails.
How to get there: Casa da Música subway station is 15min away on foot.
Adega Viseu no Porto
Rua da Madeira, 212
I was looking for a place to finish a tour once and I called a friend of mine who's a connoisseur (well, he likes food, that's what I mean). He recommended Adega Viseu no Porto as a cheap restaurant in Porto, with simple but delicious food.
What he forgot to mention is that I would find there the most delicious snacks in the city: codfish cakes, piglet patties, boiled octopus salad and steaming breaded meat. If you want to have a full meal, you can always chose from the menu or ask for the day's menu, which is much more economic. I highly recommend!
How to get there: São Bento train station is 10min away on foot.
Mestre d'Aviz
Rua Pedro Homem de Melo, 55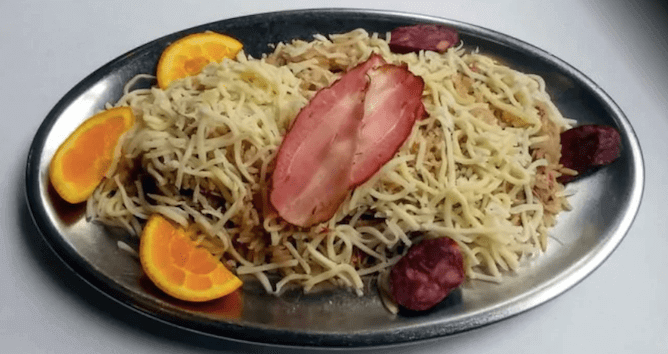 Mestre d'Aviz is located in a fancy neighborhood, but it is one of the best cheap restaurants in Porto nonetheless.
My favourite dishes there are posta laminada and the roast beef. The fries are to die for, with the perfect size and crispiness.
Each serving costs around 7.5€, which is ridiculous.
The soup is always very good, as they serve very good fruit for dessert as well.
The owners are super friendly, always telling jokes and very hardworking, so this restaurant has a very nice environment.
How to get there: you can take the subway to Casa da Música and from there catch any bus going West to Avenida da Boavista and leave at the stop Fonte da Moura. Otherwise, simply take an Uber.
Moment'UmRua da estação, 82
The Moment'Um was a pleasant addition to the eastern part of the city, Campanhã. At the competent hands of Helena, we get recipes of homemade flavours, but with half the fats and sugars, often without meat or other ingredients of animal origin.
I am particularly fan of the vegan francesinha, and of the chocolate buns (they are such a delight!).At lunch there are always several meat, fish and vegetarian dishes from 4€ to 12€.
At night you can choose from the two menus – yes, because at Moment'Um there is the "regular" menu and a a vegetarian one, which I particularly like. Close your meal with a golden key, sampling one of Helena's delicious (and healthy!) desserts.
How to get there: this restaurant is very close to both Campanhã train and subway stations.
---
Let's talk about other ways you can save money in your trip to Porto.
These are all great ways to get to know the best the city has to offer at great discount prices.
You can visit the most important sites in the city with this Hop On Hop Off bus + Douro river cruise and Port Wine Cellar tour – you can buy the online ticket for the bus + cruise + cellar for only 25,20€ (this is incredibly cheap because the river cruise costs 15€, a visit to a Port wine lodge around 15/18€ and the Hop on Hop off Bus around 18€/day).
You also have the option to do the same tour but, instead of a bus, you will go through the city in a traditional city train. It's ideal for big families and it is very cheap – buy the online ticket for the train + cruise + cellar for 22€.
You can't leave the city without getting a view of it from the Douro river, and the best way to do it is by sailing in the Six Bridges Cruise. A calming experience that will help you digest that wonderful lunch you had at one of our restaurants. 😉 You can buy the ticket for the cruise for only 15€ and get a lifetime of memories!
---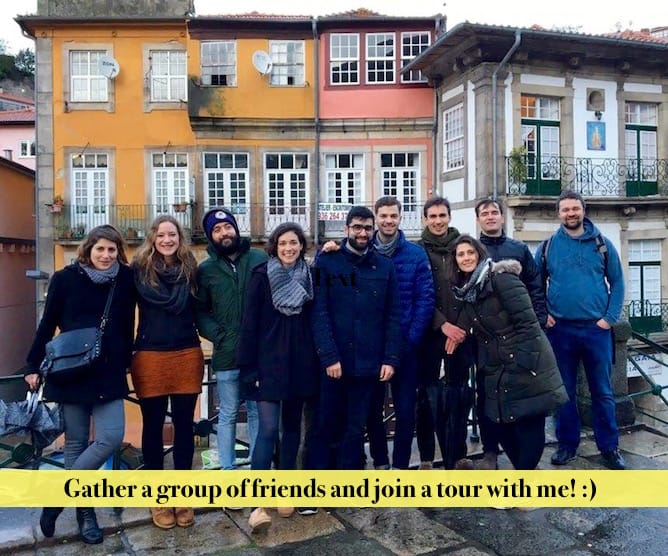 If you would like to make it extra fun during your party weekend in Porto, why don't you join a tour with me?I'll give you a glimpse of Downtwon Porto, tell you a lot of stories that not even the locals know about, and give many suggestions for restaurants and bars. I am sure we'll have a great time together! 🙂Check here for more information on my tours in Porto, or simply send me an email to sara@portoalities.com 🙂
---
Save this article for later: