Every week my mailbox is flooded with emails asking me about the best restaurants in Porto to eat traditional Portuguese food without spending too much money. Places where the locals go, not tourist traps where we all fall into when we travel somewhere new. So here's my Top 9 Restaurants for traditional Portuguese food on a low budget in Porto. Enjoy!
Check also: Where to eat the BEST francesinhas in Porto
Taberna de Stº António
Rua das Virtudes, 32 | Closes on Monday.
 Taberna de Stº António is a real Portuguese tavern with a warm service and the best Portuguese food – there is no downside on this place! If you want my suggestion, make a reservation for dinner and start your evening sipping a beer at the viewpoint of the Virtudes, which is one of the most beautiful spots of Porto and very close by to the tavern.
Cana Verde
Rua dos Caldeireiros, 121 | Mon-Thu midday-2pm.Fri midday-2pm + 7pm-1am.Closes on Sunday.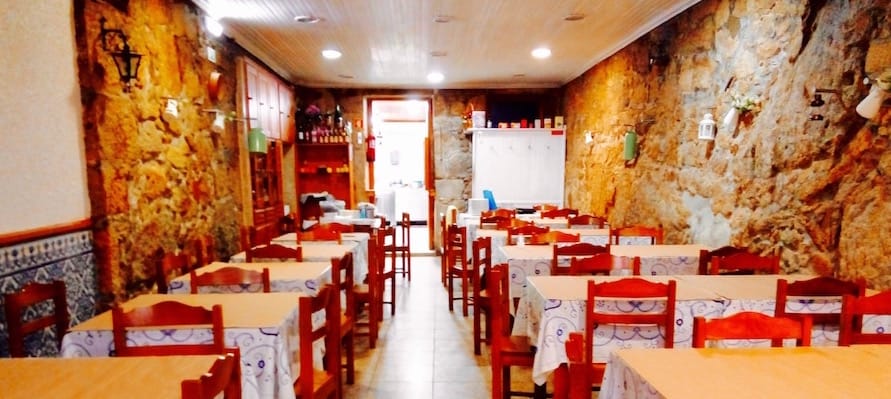 Mr. Luis and his restaurant are worth of an article itself. I don't know anyone who serves with such good humor – I always feel that I'm entering the house of friends where I am waited with a beautiful Portuguese meal. The menu of the day with soup, main course, dessert, coffee and drink round 12 € (lunchtime).
Café Ceuta
Rua de Ceuta, 20/26 | Mon – Sat 7am – 2am. Closes on Sunday.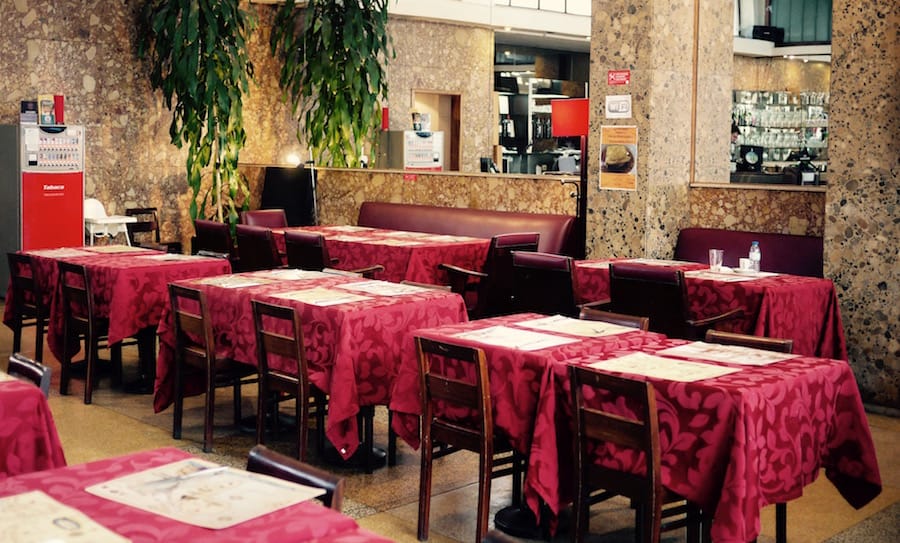 Café Ceuta is a typical café from Porto with homemade food at great prices. During lunchtime it offers a menu with the dish of the day (you can choose among four options, one of which is vegetarian), drink and coffee for 6€. Fridays are dedicated to francesinha, Porto's signature dish: a menu with a Francesinha, drink and coffee costs € 7 (yes, you read that well!). If you are not too hungry, go for a mini plate for 2,5 €.
Pimenta Rosa
Centro Comercial Bombarda | Mon – Sat 9am – 8pm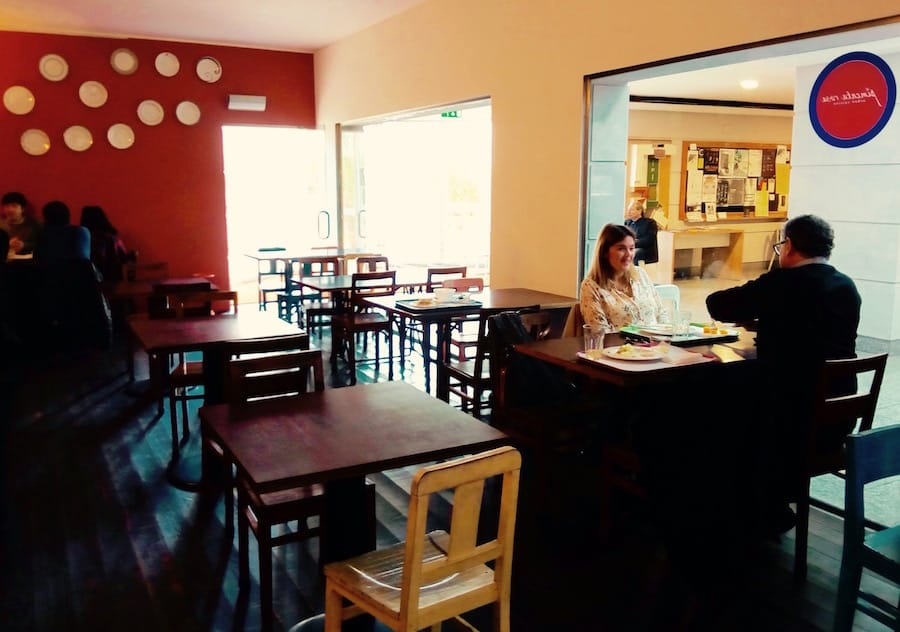 Located at the beautiful Miguel Bombarda Mall, this restaurant serves a buffet of both hot and cold dishes for 4,60€ (drinks and dessert paid aside). Best of all is that after 4pm it serves its famous cakes and pies for 1,50€ / slice and, after 7pm, generous slices of pizza for 1 € . It is a must!
Sabores & Açores
Centro Comercial Bombarda | Mon – Sat 9am – 7pm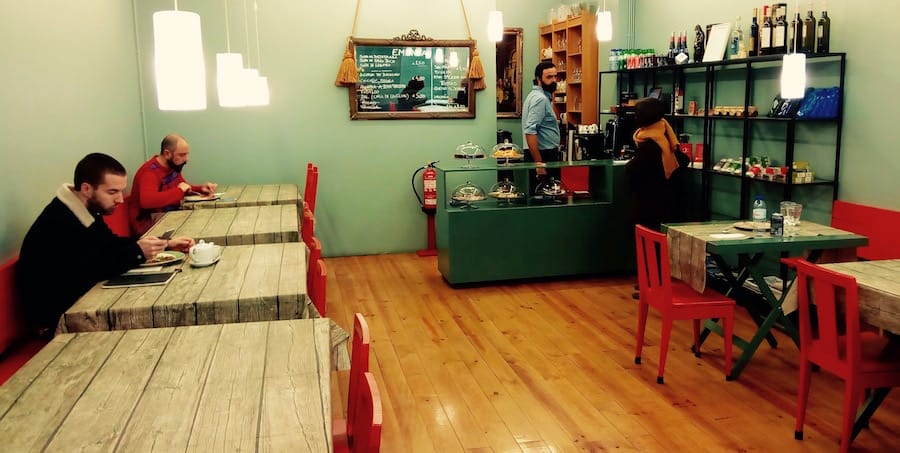 Sabores e Açores is such a beautiful restaurant, serving traditional dishes from Azores, as well as international specialties (Indian food, Thai, etc.). Once there, try the delicious lentils curry and "espécie", an Azorean biscuit with lemon grass, which is to-die-for.
O Caraças
Rua das Taipas, 27 | 11:30am – 2:30pm + 7:30pm – 10pm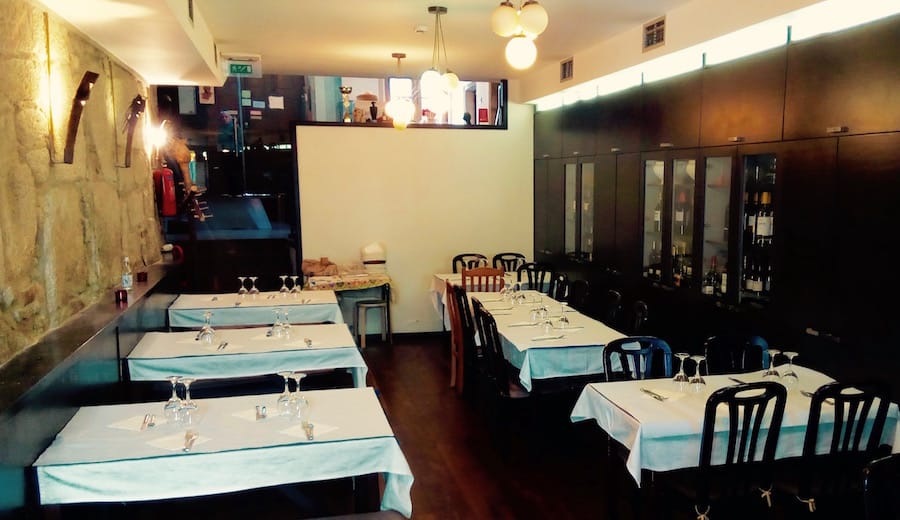 When Caraças opened it immediately conquered the stomachs of Porto. This friendly restaurant offers two courses whose prices range between 4,50€ and 6€ (at lunchtime). It serves home-cooked, unpretentious food in the large room or on the terrace outside.
Novo Paris
Travessa dos Congregados, 19 | Mon – Sat 11:30am – 3pm + 7pm – 10:30pm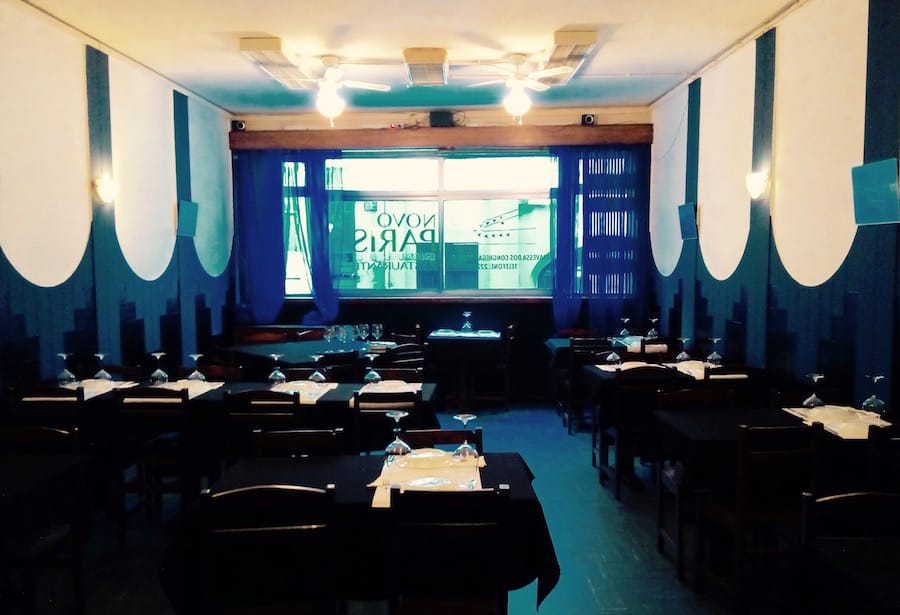 Given its location, we could easily miss Novo Paris if it did not serve such great Portuguese food at such friendly prices. The daily menu has a lot of options ranging between 4€ and 7€. Once there, try the grilled mackerel, and do not leave without tasting the wafer cake.
Maus Hábitos
Rua Passos Manuel, 178 (4th floor) | Tue – Sun midday – 3pm + 8pm – 11pm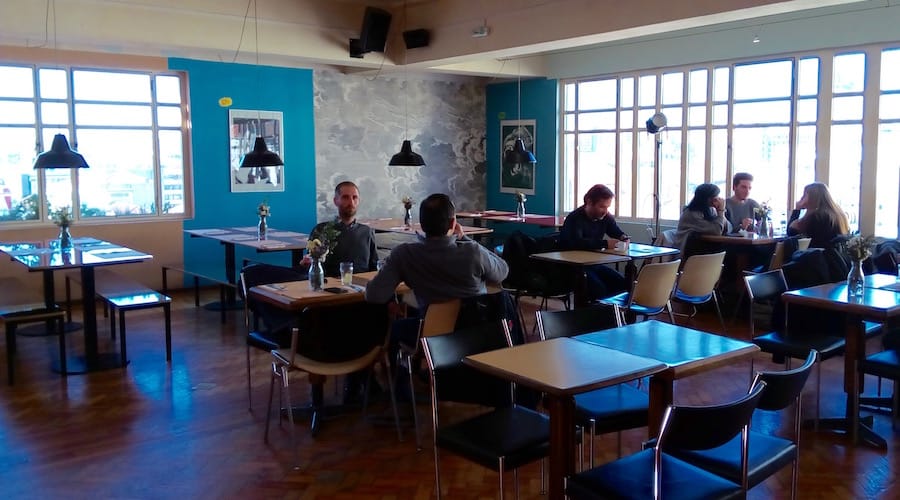 In Downtown Porto, in a large, airy room, Maus Hábitos serves menus with include main course and drink for 5,5€ (with dessert, soup and coffee, the price rises to 8€). There is always a vegetarian dish and a meat one. On Sundays, they serve brunches from 10,50€, from midday to 5pm.
Irmãos Lino
Largo São Domingos, 65 | Mon – Sat midday – 3:30pm + 8:30pm – 10:30pm. Closes on Sunday.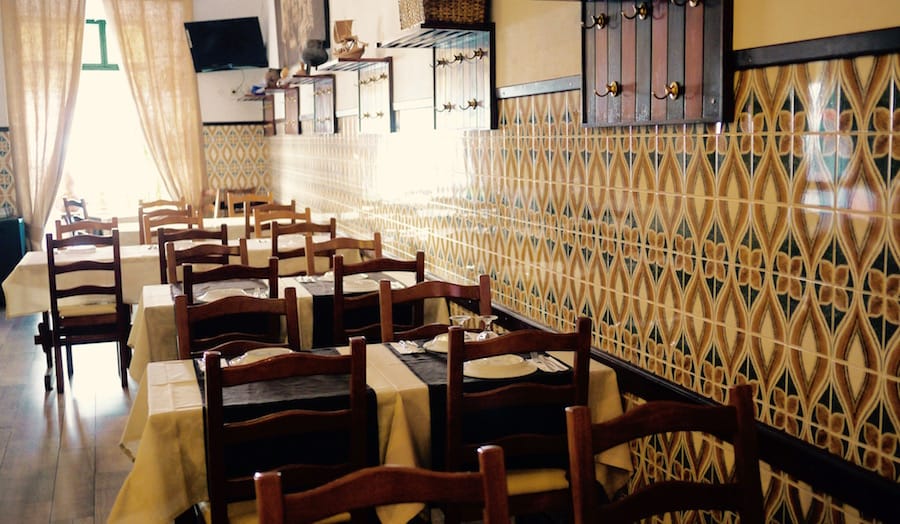 There isn't a single week when I don't have lunch at Irmãos Linos, and I can easily explain why: a fantastic location (just down Rua das Flores), with unpretentious Portuguese food at reasonable prices and a very attentive service, it is a must both for locals and for tourists. The daily menu has five courses whose prices range between 4,50€ and 6,50€.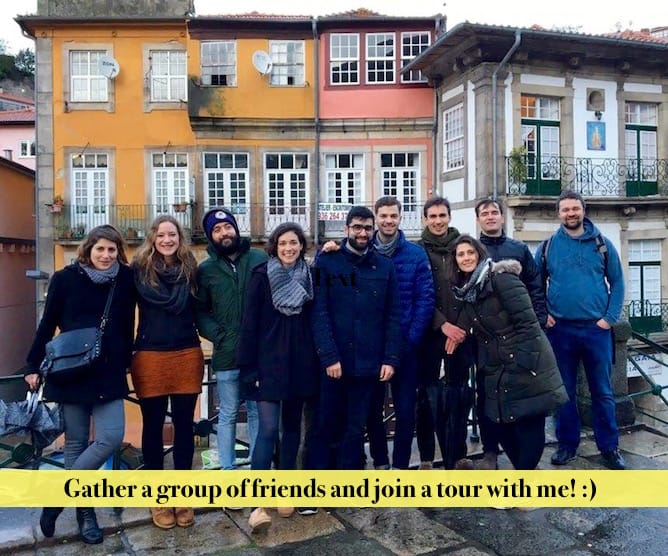 If you would like to make it extra fun during your party weekend in Porto, why don't you join a tour with me? I'll give you a glimpse of Downtwon Porto, tell you a lot of stories that not even the locals know about, and give many suggestions for restaurants and bars. I am sure we'll have a great time together! 🙂
Check here for more information on my tours in Porto, or simply send me an email to sara@portoalities.com 🙂