I organize private tours in Porto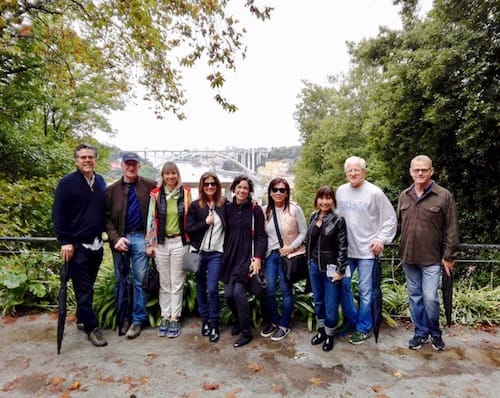 Check this page for more information or send an email to sara@portoalities.com.
Leitaria da Quinta do Paço opened in 1920 as a dairy shop, and in 1950 they decided to diversify their product portfolio and started making éclairs. Even though éclair is a tradicional French pastry, this one has a surprising twist: it is filled with artisanal whipped cream instead of the predictable egg custard.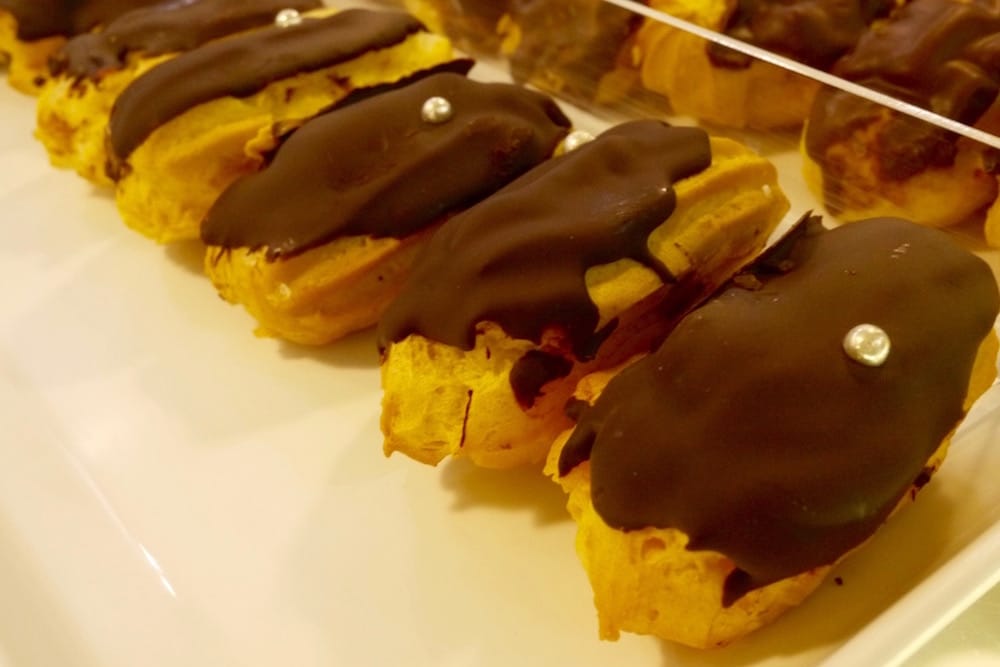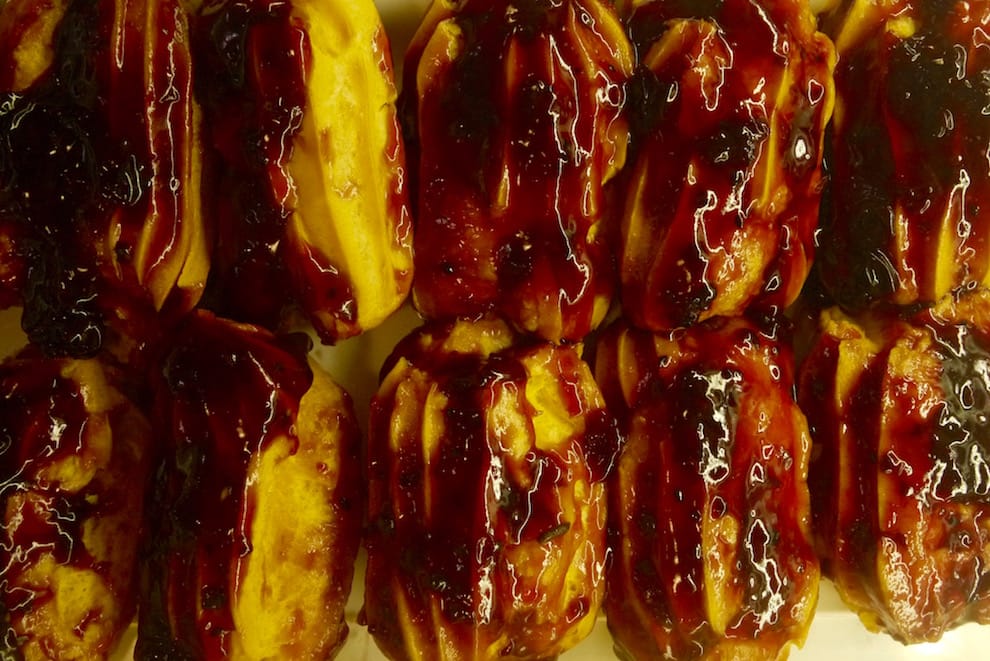 At this point you might be thinking: that's it, a simple éclair?
But these, my friends, are not just éclairs – these are the best éclairs you will ever taste, I can guarantee you!
With time, the éclairs from Leitaria da Quinta do Paço became very popular  and so they introduced new toppings: dark chocolate, caramel, red berries, apple and cinnamon, lemon curd, coffee, passionfruit, crispy chocolate… creativity is indeed mandatory at this shop, that regularly introduces seasonal flavours. The most recent ones are an éclair filled with coffee ice cream and covered in hot chocolate, and a blueberry éclair!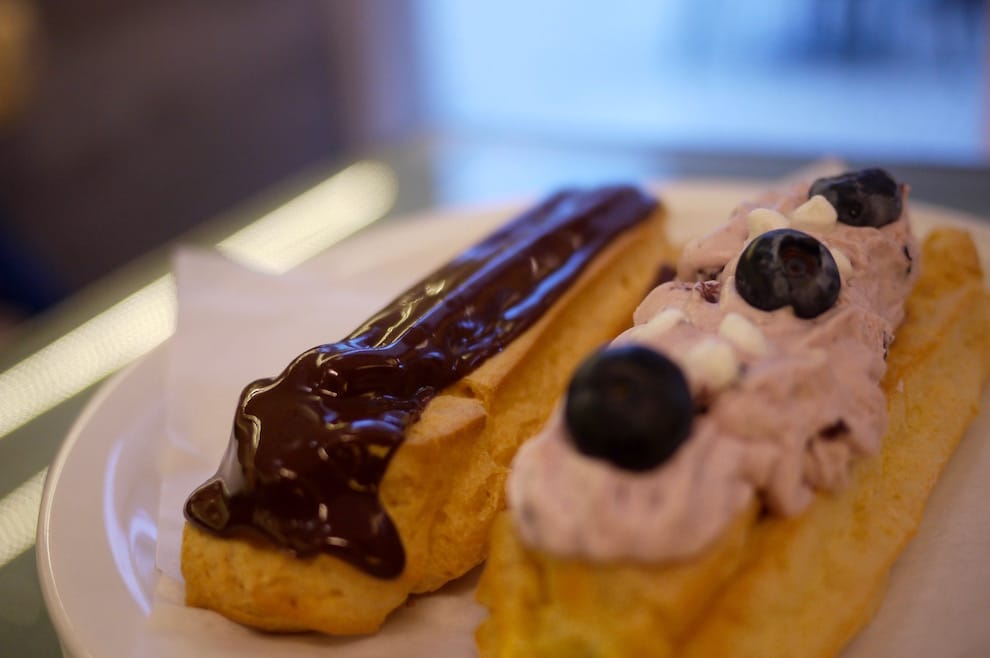 My suggestion is  for you to visit Leitaria da Quinta do Paço in the morning, picking an expresso with a miniature éclair (artisanal caramel and lemon curd are my favourites); if you prefer to make it an afternoon break, then pick an herbal tea and a regular-sized éclair. Bom apetite! 🙂

Where to find the éclairs of Leitaria da Quinta do Paço:
DOWNTOWN: Praça Guilherme Gomes Fernandes, 47/51
NORTE SHOPPING: Centro Comercial Norte Shopping, 1st floor
BOM SUCESSO'S MARKET: Praça do Bom Sucesso, 74 -90
MATOSINHOS: Rua Brito Capelo, 1288
If you're enjoying this article, don't forget to pin it for later: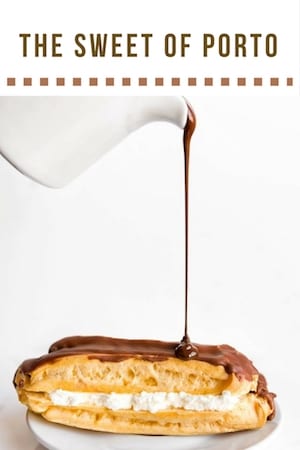 Extra: Go on a private tour in Porto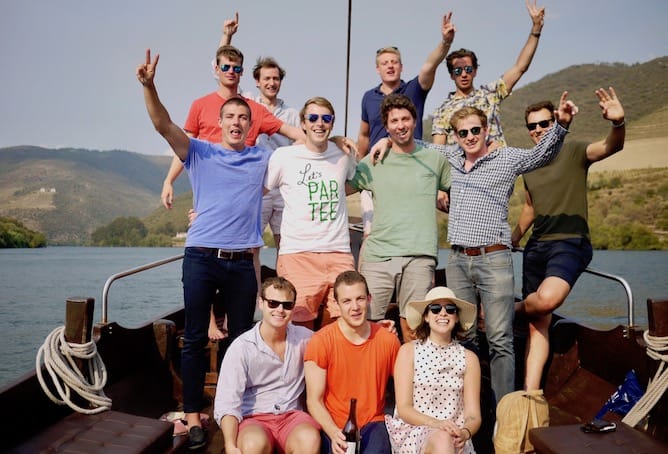 The best way to get to know Porto is to go on a private tour with me!
Check this page to learn more about my tours in Porto, or simply send an email to sara@portoalities.com. I will shortly get back to you with a tailor made tour designed specifically for you.
It will be a pleasure to welcome you in Porto!
---
Save this article for later: