I organize private tours in Porto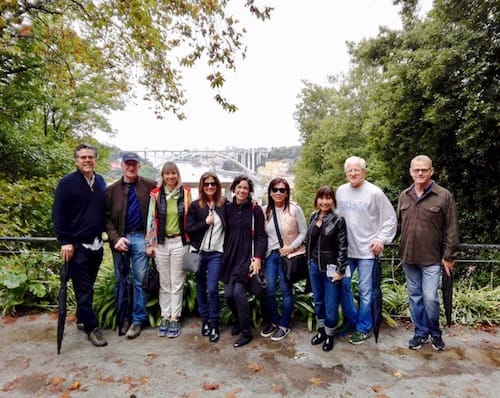 Check this page for more information or send an email to sara@portoalities.com.
In recent years, filigree jewellery went from being something picturesque that our grandmothers used to wear to become something fashionable that brings class to our daily outfit.
Sharon Stone and Sara Sampaio already surrendered to Portuguese filigree. Even Dolce & Gabbana created a sunglass collection with filigree.

There is a new generation of artisans and designers who are dedicated to creating beautiful pieces of jewellery that combine contemporary design with the ancient art of filigree.
Thus, filigree is an excellent birthday & wedding gift, or just a sweet memory from your vacations in Portugal 🙂
So, what are the best souvenirs shops in Porto to buy filigree?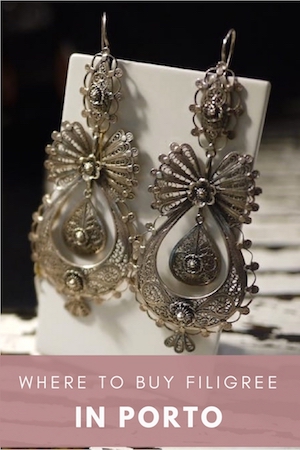 Rua 31 de Janeiro, 200 | Avenida da Boavista, 3511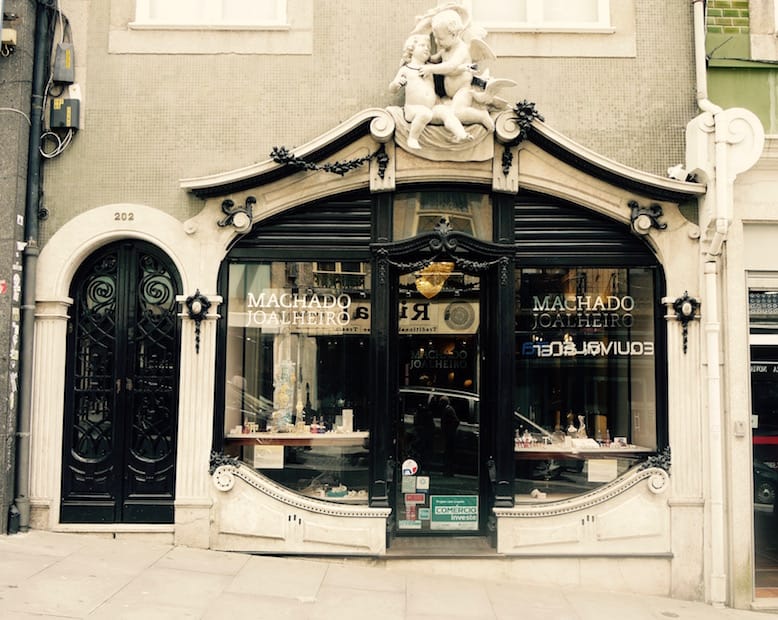 Machado Joalheiro, inaugurated in 1880, is one of the oldest (and most beautiful) jewellery stores of Porto. You can easily understand why when you contemplate its beautiful facade, veiled by two marble angels.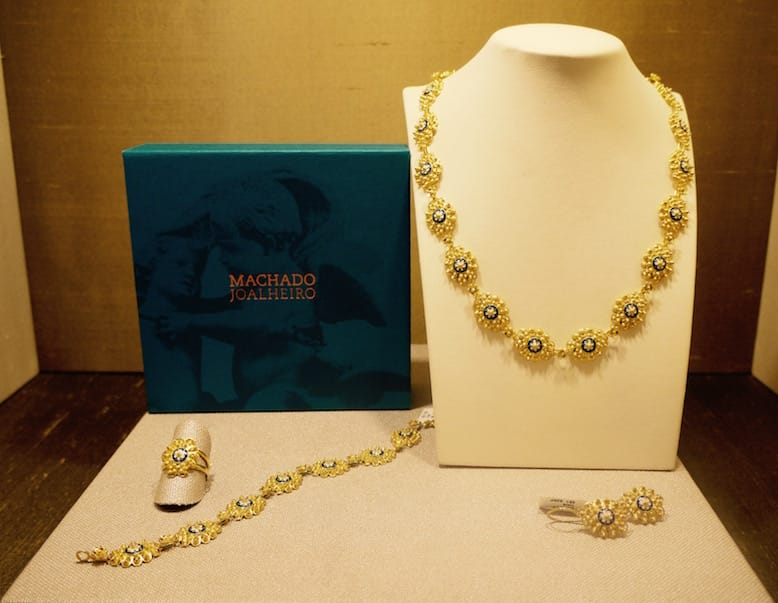 In addition to watches, Machado Joalheiro has a beautiful filigree collection in silver, golden silver and gold. It's worth going there!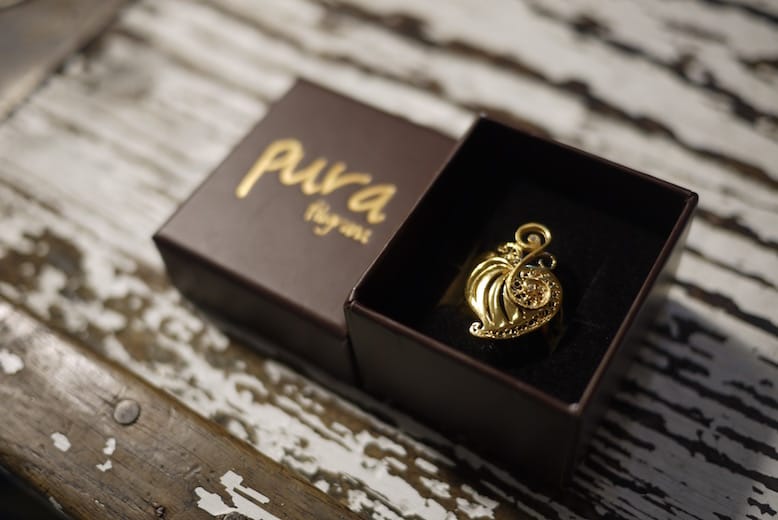 This shop, located in one of the trendiest markets in Porto, has filigree pieces at an affordable price. In addition to their own jewels, Pura Filigrana sells other Portuguese brands, so I'm sure you will find something that suits you. If you are curious in getting to know how filigree is made, just show up at Pura Filigrana's stand on Saturdays' afternoons – usually D. Ana is there working, and it is extraordinary to watch her doing so!
Hotel Intercontinental, Avenida dos Aliados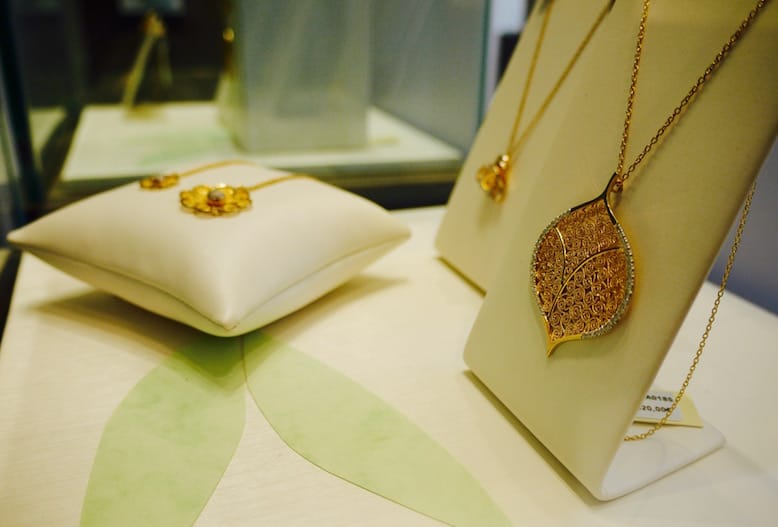 If you're looking for jewelry combining filigree with precious stones, Marcelino Relojoeiro is a good choice because it has luxury brands like Eleuterio. It isn't a store for all the pockets, but it is certainly a shop for all tastes… 🙂
Ourivesaria das Flores
Rua das Flores, 249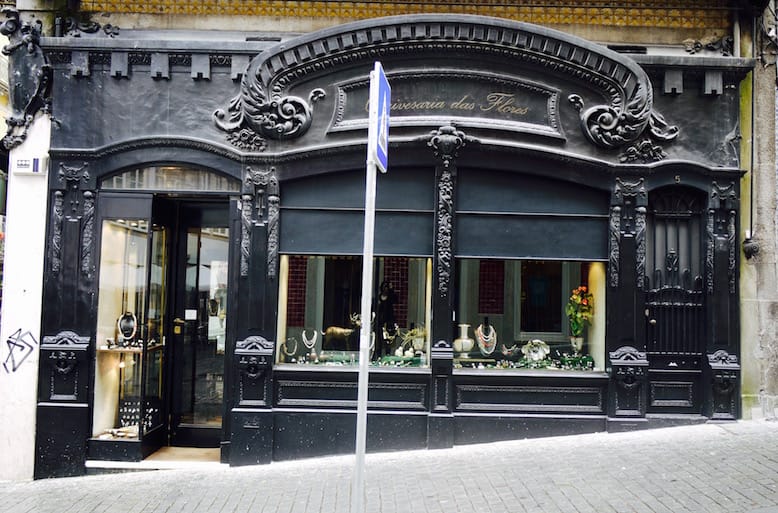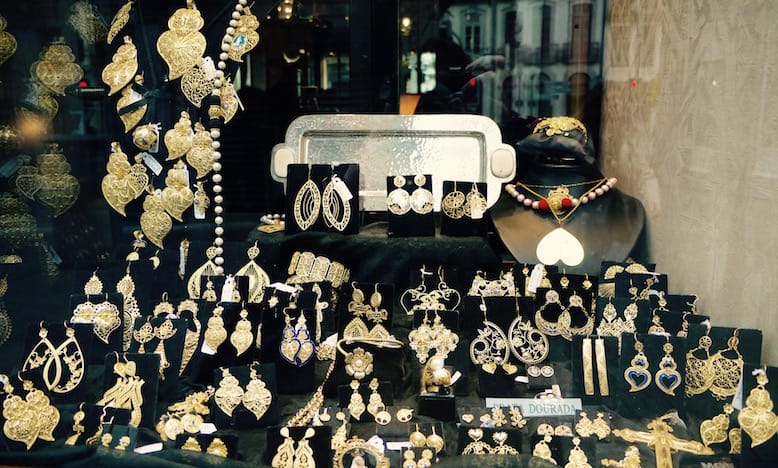 This ancient jewellery store always caught my attention because of its beautiful facade. One day, I decided to look at the shop window and saw a multitude of filigree! This shop is especially suitable for people who prefer more traditional filigree.
If none of these stores pleases you, my advice is for you to go to the following streets: Rua 31 de Janeiro, Rua Passos Manuel and Rua das Flores. I am sure you'll find something there 🙂
Extra: Go on a private tour in Porto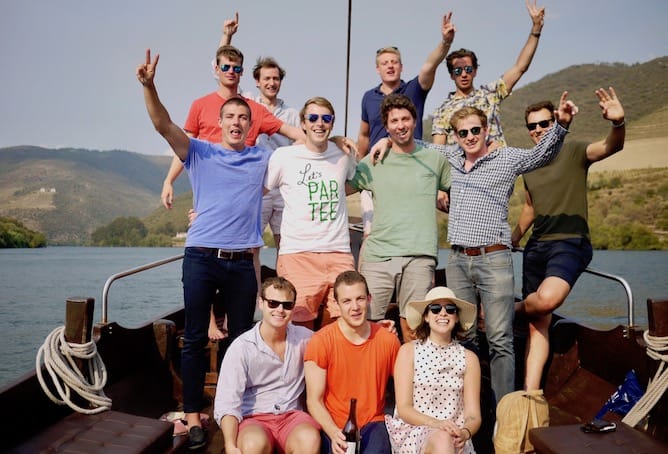 The best way to get to know Porto is to go on a private tour with me!
Check this page to learn more about my tours in Porto, or simply send an email to sara@portoalities.com. I will shortly get back to you with a tailor made tour designed specifically for you.
It will be a pleasure to welcome you in Porto!