The more I travel the more I realise that I can find many of the things I am looking for at home: astonishing landscape, amazing food and wine and kind people.
Therefore it shouldn't come as surprise that I spend so much of my free time in Douro Valley (not counting the time I am there conducting private wine tours), one of the most amazing places to visit in Portugal.
There are plenty of reasons to visit Douro Valley besides the obvious ones, so just tag along!
At the end of the article I give you some extra information to help you plan your trip there.
These are the best reasons to visit Douro Valley:
1. Douro is the birthplace of Port wine…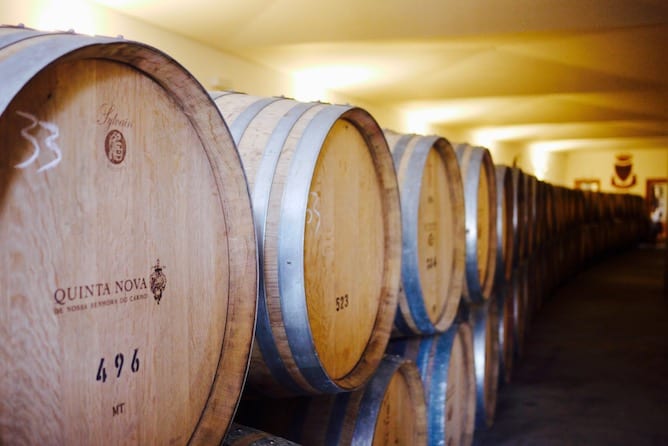 Those of you who never heard about Port wine have been probably living under a rock. After all, there are written records that prove that Port wine has been shipped to England at the very least since 1678 and very famous people have enjoyed this nectar of the gods such as Winston Churchill and the Queen of England herself. True story. Don't you think this is a great reason to visit Douro Valley?!
I have already written an article called Port wine for Dummies which explains the basics of Port wine. But for the purpose of this article let me just tell you that is a fortified wine ranging from 19.5º to 21.5º alcohol content. It has several different styles (most notably Tawny and Ruby) and it can be served as an aperitif, as a dessert wine or in cocktails (a terrible waste of good Ports, in my not-so-humble opinion).
In Douro Valley you can participate in plenty of wine tastings at some of the most well known Port wine producers. Some options are Quinta da Roêda (it belongs to the Fladgate Partnership), Quinta do Bomfim (it belongs to the Symington's) and Quinta das Carvalhas (it belongs to Real Companhia Velha, the oldest Port wine company).
They are all located close to Pinhão, the most important village in the sub region Cima Corgo (or Upper Corgo, in English).
2. … but you can also find amazing wines and olive oil, too
Port wine is an acquired taste so I can understand if it isn't one of your reasons to visit Douro Valley. What you may not know is that since the late 80's there are plenty of producers making some of the best wines in the world (mark my words – they have been winning loads of awards in international wine competitions such as the International Wine Challenge, the Berlin Wine Trophy and the Decanter World Wine Awards, to name a few). The Douro Valley wines have also been consistently praised by international critics such as Robert Parker.
3. Even if you don't like wines, you can join a lovely Douro river cruise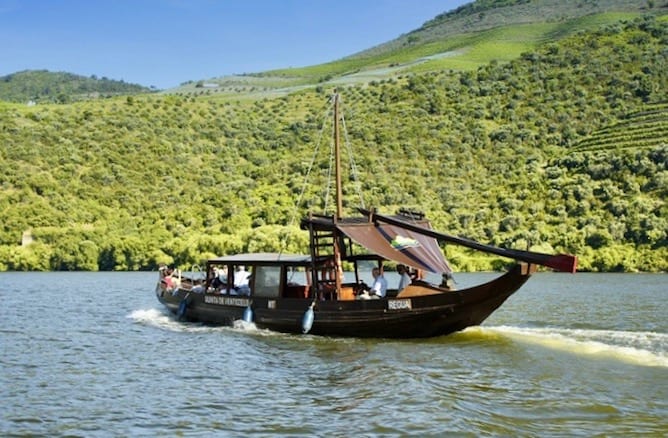 When we have non alcohol drinkers or children in our private tours in Douro Valley I often suggest to take them on a Douro river cruise. I have an entire article just dedicated to the best Douro river cruises and how to choose the one that best suits your group's needs and expectations, but my favourite ones are short cruises departing from Pinhão. It is definitely a great reason to visit Douro Valley!
I really enjoy these Douro river cruises because they last for one or two hours so they can easily be combined with a wine tasting at a vineyard, or with a visit to one of the wine villages (I'll get there). Moreover, the views from the boat are stunning!
There are several tour operators making these short Douro river cruises, but I personally recommend Magnífico Douro as the boat rides are rather affordable and the staff is very friendly. They organise both 2h and 1h boat rides departing from Pinhão. You can simply buy the online ticket for the 2h Douro river cruise or the online ticket for the 1h Douro river cruise, depending on your time availability.
Prices: A 1h boat ride costs 10€ whereas a 2h boat ride costs 20€.
4. The landscape is absolutely breathtaking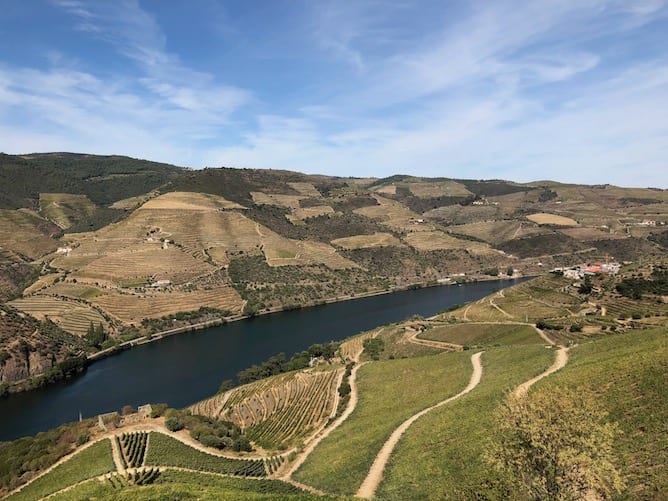 I honestly think that this region is a heaven for wine lovers like myself, but another reason to visit Douro Valley is the breathtaking view! In fact, the notorious handmade slopes where the vines are grown are to die for, especially if you are photographing from a place where you can also see the famous Douro river.
There are plenty of incredible viewpoints in Douro Valley but my favorite ones are São Leonardo da Galafura (immortalized by the books of Miguel Torga), Casal de Loivos (just North of Pinhão) and a less known one in Armamar, just South of the Douro river.
5. You can visit one of the cute villages in Douro Valley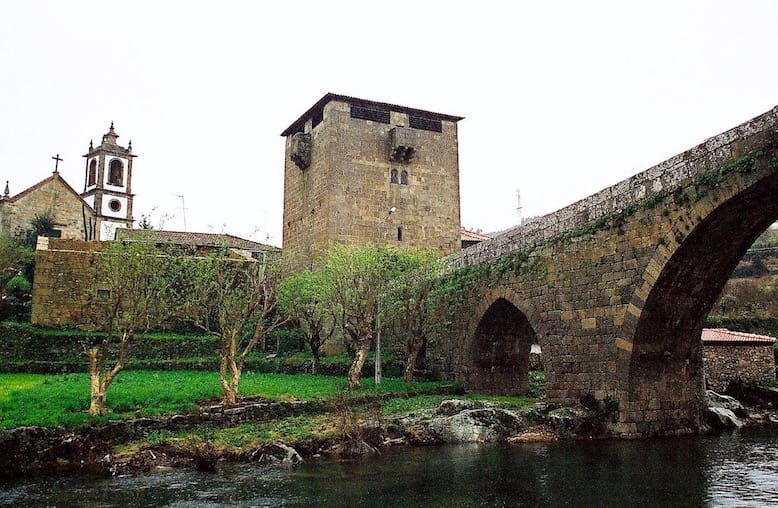 Another reason to visit Douro Valley is to go to one of the lovely villages in this wine region. There are six wine villages in Douro Valley and the ones I enjoy the most are Tabuaço (it has the most complete handmade watch in the world) and Ucanha, with its medieval tower and bridge.
You should take into consideration that the roads to reach all of the wine villages are very windy and narrow. I love riding there but I know the region as the palm of my hand – most of my clients get quite anxious when they see the roads. The views will reward you though, trust me. ☺
6. Douro Valley is the perfect place to try traditional Portuguese food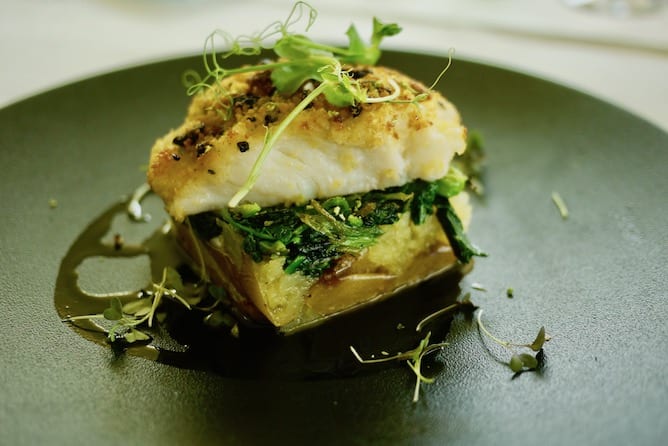 If you are a foodie then the Portuguese countryside gastronomy is definitely one of the best reasons to visit Douro Valley. There you will be able to find traditional Portuguese restaurants such as Toca da Raposa but also some fine dining options such as the famous DOC (from the Michelin star chef Rui Paula) and Castas & Pratos.
From my experience, choosing the right restaurant in Douro Valley is a crucial decision that you should take taking into account what is your priority: visiting the vineyards or having an unforgettable meal. Remember that the more exquisite the restaurant is the longer the meal will last, so you may not have as much time to dedicate to visiting wine producers.
For all the vegetarians / vegans / gluten free / lactose free people out there Douro Valley is a countryside, meat region so don't expect to find amazing options there. Certainly all the restaurants can cater a meat free meal, but don't expect them to have separate benches to cook gluten free options or to send you their menu via email.
So if your food restrictions are truly life threatening, consider taking your food as a precaution. It is definitely what I would do in your position.
7. And you can make some new friends too
I always joke saying that if I ever had a (God forbid) car accident in Douro Valley I would have at least five different friends to pick me up and that is probably true! People in Douro Valley are extremely generous and kind and will go the extra mile to make you feel at home. Isn't this a great reason to visit Douro Valley?
However, don't mistake their friendliness with weakness: they are businessmen after all, and they will stop you if they feel if you are trying to take advantage of their hospitality.
Most properties also have dogs, so you might be able to even make some four -legged friends! 😉
Extra information: how to organize a trip to Douro Valley
Now that I have given you plenty of reasons to visit Douro Valley, it is time for you to start planning your trip. I have written an extensive article on the matter, but basically you have three reasonable options:
Rent a car and organize a day trip by yourself. I recommend this for experienced drivers (as the roads are windy and narrow) as it is an amazing experience. But take into account that you won't be able to enjoy much of the wine tastings (since you shouldn't drink and drive, trust me) unless you have a designated driver (poor soul). To find the best car rentals deals, check AutoEurope a great price aggregator that will save you loads of time.

If you want a budget tour you should probably check companies that organize group tours. I am going to be brutally honest: as you will pay a low price you will not be tasting phenomenal wines nor be accompanied by a very knowledgeable guide, but I know that for many of you it is the only way of visiting the region.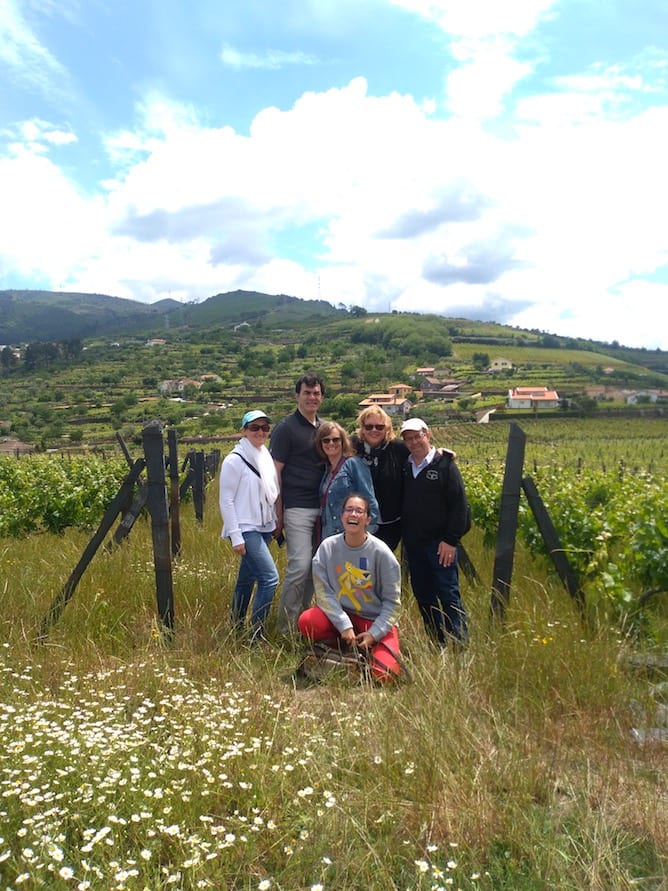 If you are serious about visiting the Douro Valley and have some money to spend, you should consider booking a private tour with us. Our tours are certainly not cheap (I am not going to be wasting your time pretending otherwise), but we will be taking you to unique producers with amazing wines. 
Both me and the other tour guides that work with me (all of which I personally taught how to conduct wine tours) are very knowledgeable – don't take my word for it, read the reviews of our clients on TripAdvisor! If you are considering booking a private tour in Douro Valley, just send me an email with your name, number of people on your group and the date when you want to do the tour. It will be our pleasure to guide you in Douro Valley! 😉
Save this article for later: