When I write about a building I am much more interested in its historic and symbolic importance for the city rather than its architectural style, or even its aesthetics. Therefore when someone asks me what are my favourite buildings in Porto, I am often crowned with astonishment looks. And one of my favourite buildings was considered the first skyscraper of Porto!
No one believes at the first glance, but that gray building that quietly asks to exist beside the grand Teatro Rivoli, at Praça D. João I, I caused a great sensation when it opened, back in 1944. After all, from the top of its eight floors, it was the tallest building in Portugal!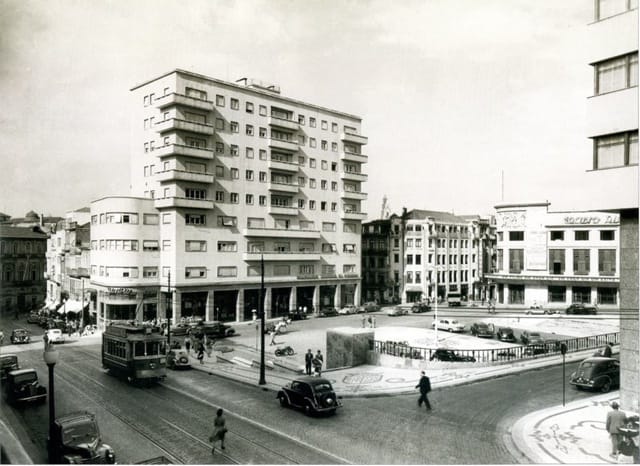 In addition to this amazing fact, this building also hosted hosted one of the most iconic cafes in Porto: Cafe Rialto, which was, alongside the worldwide famous café Majestic and Café Guarany, marked the twentieth century in Porto.
The Cafe Rialto opened its doors in 1944 and quickly became a mandatory stop for the intellectual and elite of that time, one of the few cafes where people could express their dissatisfaction with the dictatorship of António Salazar and, in general, the social and economic landscapes. Therefore, great vultures from of law, engineering, medicine, journalism, etc., given the proximity to the Commercial Athenaeum and the Association of Journalists and Men of Letters, two great cultural institutions opposed to Salazar's regime, would gather at Cafe Rialto.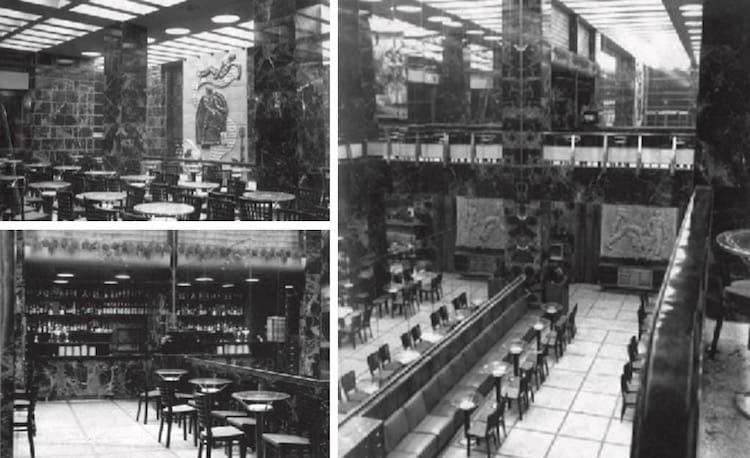 In addition to its political position, Café Rialto had some attractive innovations in the long gone 40s. I leave you here a quote, taken from newspaper O Século, which wrote on November 28th, 1944: "Cafe Rialto, besides having air conditioning, it has capacity for 130 tables and the kitchen, fully electrified, possesses, and for the first time in Portugal, machinery for sterilizing cups, able to sterilise 600 cups in 15m."
Unfortunately, Cafe Rialto went bankrupt in 1972, having become a Millennium Bank counter. However, and much to my delight, we can still sneak peak at two memories of Cafe Rialto, which are still there.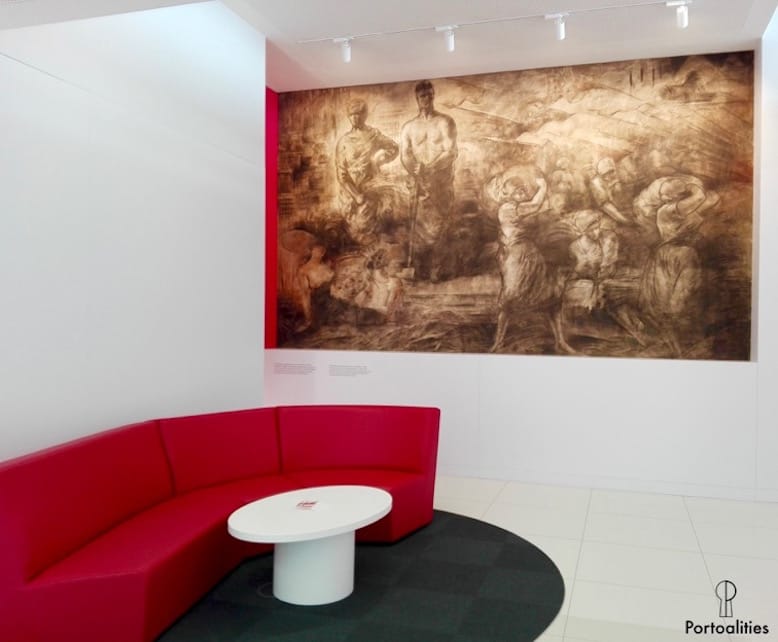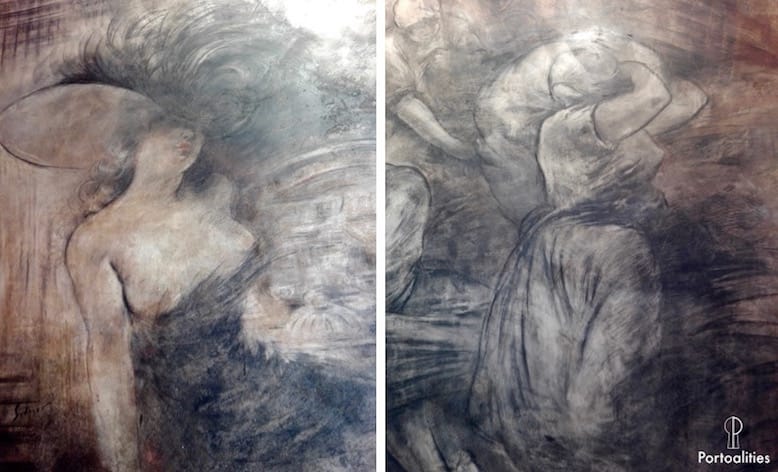 One is a drawing on the wall, by the architect Abel Salazar, where the vigorous dash symbolizes Humanity's effort over time.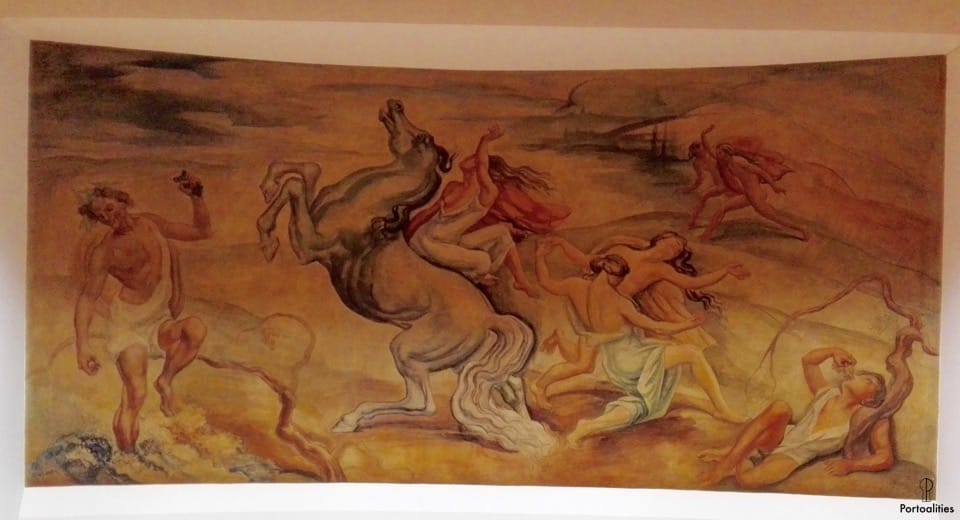 The other one consists of a wall covered with three murals, which were at the lower floor of Cafe Rialto (where today there is the Millennium Club). The center mural, designed by the painter Guilherme Camarinha, and the side murals, by the master of the School of Fine Arts of Porto, Dordio Gomes.
Ah, memories from the past, diamonds of our distracted daily life! 🙂
Save this article for later: