São João festival is the most important night of the year in Porto. Even though São João is not the official Patron saint of Porto, we throw the biggest party you can imagine.
So big that I wrote an article to explain how to celebrate São João festival in Porto like a local 😀
During this festival in Porto, you'll engage in local traditions that might seem a bit weird – the use of wilting leek and plastic hammers to greet people, launching hot air balloons, and so on.
So I did a quick guide explaining the Top 5 Traditions of São João festival in Porto. I hope you enjoy it 🙂
Top Traditions of São João festival in Porto
Greeting people with wilting leek and plastic hammers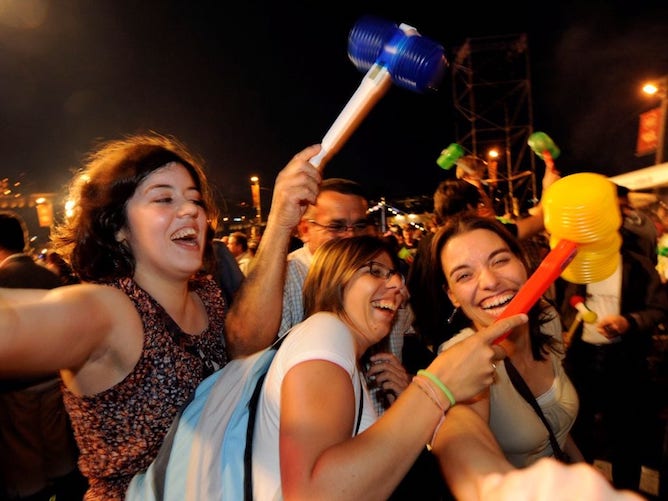 There are three crucial elements in São João festival in Porto: water, fire and herbs (as they have "magical powers"), the most important being sweet basil, wilting leek and lemon balm.
Wilting leek, in particular, symbolizes good luck. In the mid-nineteenth century, people moved during São João festival in raids, picking wilting leek on the way, and taking it back home. Then they would put it behind the front door to protect their home against evil spirits throughout the following year.
Furthermore, and one must remember that this tradition started during the nineteenth century (quite liberal, but not that much!), wilting leek was used by men as a way to make contact with ladies who crossed their way during the raids.
More recently, wilting leek was dethroned by plastic hammers – more practical, reusable and cheap, leaving the wilting leek as a nostalgic symbol of a time of "shy" dating 🙂 And this is how wilting leek made it to the top 5 traditions of São João festival in Porto!
Launching hot air balloons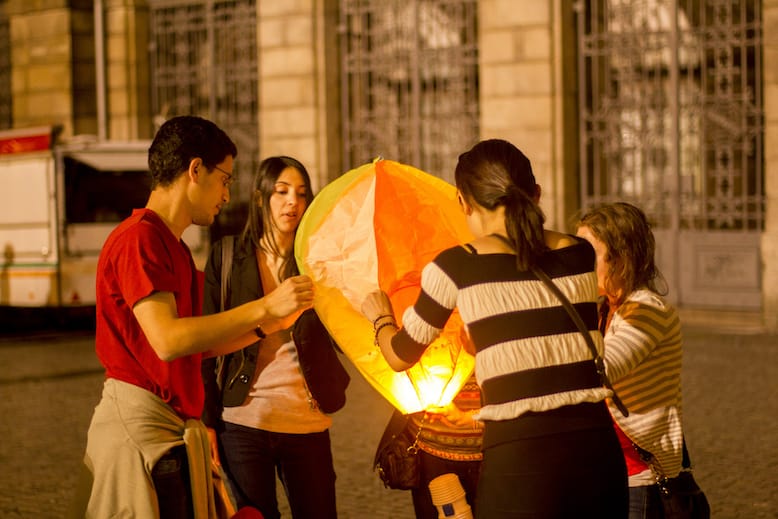 São João festival was built on the remnants of the pagan celebration of Summer solstice, which symbolised the abundance of crops and fertility, and thus inevitably connected to sun & fire worship.
In modern times, that is represented by hot air balloons, fireworks, and even bonfires.
On the top of that, launching hot air balloons has the beauty of being a group activity. And what a joy when it rises and becomes a bright dot in the sky!
Eating grilled sardines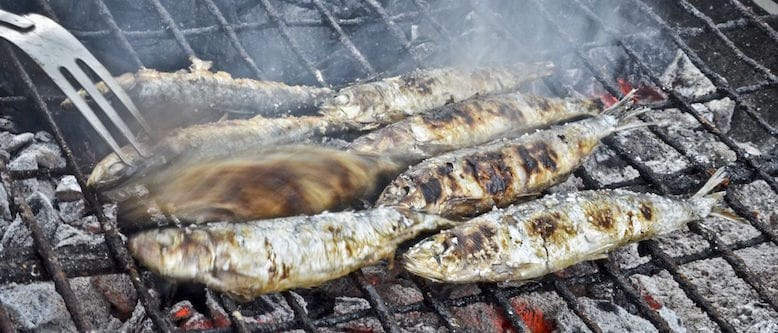 According to historians, the typical food of São João festival in Porto used to be roasted lamb with potatoes, bread and hot coffee. However, not so many years so a man brought sardines left over from another festival, which takes place before São João's.
Sardines were such a great success that it became the main dish of São João festival, much to our delight 🙂 And aren't grilled sardines worth making it to the Top 5 traditions of São João festival in Porto?!
Building "Cascatas" dedicated to São João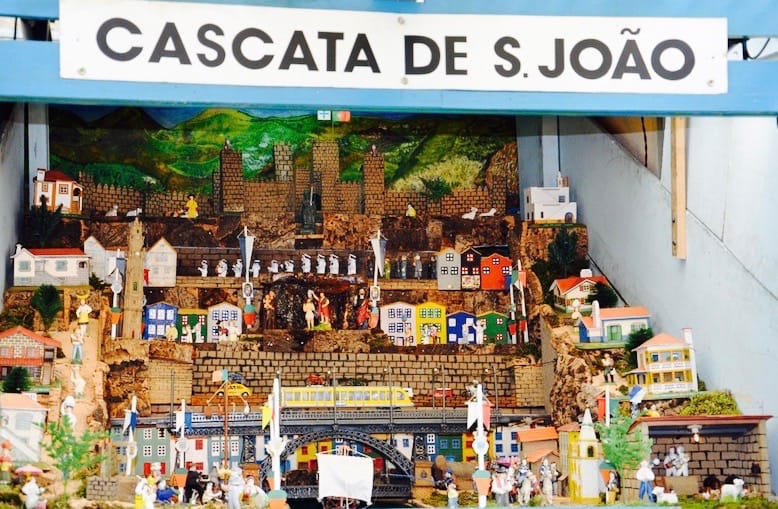 Before I tell you about the tradition of "Cascatas", let me explain to you the concept.
"Cascata" literally means cascade and, during São João festival, they are representations of sceneries where water is strongly present (waterfalls, rivers, etc.). "Cascatas" typically reproduce typical places in Porto and painted clay figures represent people, professions and animals.
There is a certain parallelism between the Christmas scene (near the Winter solstice) and our "Cascadas" during São João festival. "Cascadas", however, with its bright colors and funny figures, represent "the life of a village after harvest, and our gratitude for the abundance of life". It is even said that Fontaínhas (a typical neighbourhood of Porto) only became a mandatory crossing point during São João festival when, in 1869, a resident set up a monumental "Cascada", offering coffee to those who would come to see it. It is said that so many people came to see the beautiful "Cascada" (and to drink coffee, of course!), that since then Fontaínhas is a hot spot during the São João festival in Porto.
Take a bath in the river / ocean (for the bravest ones!)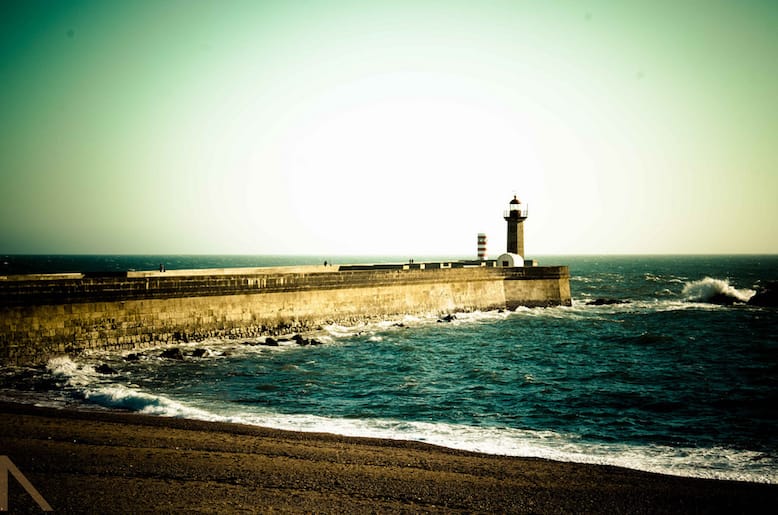 Water has been, for hundreds of years, not only a symbol of purity but also of fertility. Thus, during São João festival in Porto, it was customary for young ladies to take a bath in the river, to increase their fertility.
Nowadays, only the most adventurous (and, I dare say, drunk) people take a freezing bath on the beaches of Foz and Matosinhos, as the night goes by! I challenge you to do the craziest thing of the top 5 traditions of São João festival in Porto! 🙂
Save this article for later: