I organize private tours in Douro Valley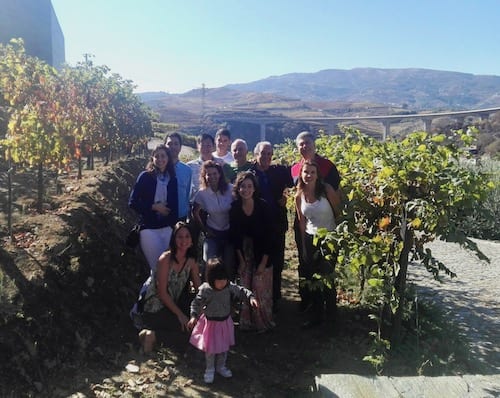 Check this page for more information or send an email to sara@portoalities.com.
You might have already noticed that in this blog we are completely crazy about the Douro Valley. No wonder: besides its majestic beauty, the region is a dream come true for wine lovers who can wander around some of its best vineyards.
However, usually people who do not drink wine struggle a bit about what to do in Douro Valley besides drinking wine, which is why I am writing about the Douro river cruises.
Please note that this article is about the short boat rides in Douro river, not about the week long ones. This is meant, therefore, for people who are planning to stay a couple of days in Douro Valley or even just organising a day trip from Porto. If you are looking for the short boat rides in Douro river but in Porto, please read our article about the 6 bridges cruise.
We are going to explore three different kinds of Douro river cruises:
River cruises that connect Porto to Régua / Pinhão
This Douro river cruise consists of a combination of a train ride from Porto to Régua, Pinhão, Pocinho or Barca d'Alva, followed by a boat ride down the river, or the other way around (going up the river by boat and then getting back to Porto by train).
Usually there are welcoming drinks and lunch being served on board, and there are also some programs that include a visit to a vineyard. Therefore you need to spend some time to find the right tour operator & program that meets your expectations.
This is the Douro river cruise that I like the least, for several reasons:
It is a very lengthy day, starting at around 7am and ending somewhere around 11pm. If you are traveling with kids or with elder people they might get tired half way through.
Because you will be taking a combination of both train and boat ride you will loose the flexibility to visit the vineyards you are truly interested in. This happens because only a handful producers have their vineyards close to the train stations in Douro Valley (Régua, Pinhão and Pocinho).
Nonetheless, this is still a popular choice for those who are not so much into wine tastings and would rather (and quite understandingly) spend the day just enjoying the views.
Useful information
Tour operators: There are several tour operators making the one day Douro river cruises, like Tomaz do Douro and Cruzeiros Douro. We personally recommend you to use Living tours as they provide pick up service from your hotel in Porto and Gaia and provide a full refund in case you change your mind up to 4 days before the river cruise. If you decide to go for the Douro river cruise with Living tours, click here to get your online ticket.
Prices: The prices range from 60€ to 120€ depending on the tour operator, the length of the river cruise and other factors.
Duration: Around 16h, but check the schedule of each tour operator of Douro river cruises.
Boat rides starting in Pinhão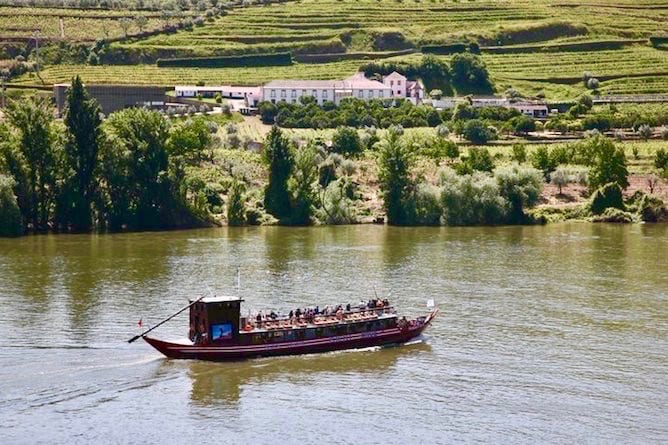 There are some short Douro river cruises departing from Pinhão, the main city of the sub region of Cima Corgo, in Douro Valley. 
This is probably the river cruise in Douro Valley that I enjoy the most, for several reasons:
It's a short Douro river cruise, and hence you can combine it with a wine tour & tasting at a vineyard and a lunch in Pinhão. If you have a rented car you can simply park it in Pinhão and walk to the deck.
Whether you opt for a 1h river cruise (Pinhão – Romaneira – Pinhão) or for a 2h one (Pinhão – Tua – Pinhão), the views from the boat are simply stunning.
Useful information
Tour operators: There are several tour operators making the one day Douro river cruises.
We personally recommend Magnífico Douro as the boat rides are rather affordable and the staff is very friendly. They organise both 2h and 1h boat rides departing from Pinhão. You can simply buy the online ticket for the 2h Douro river cruise or the online ticket for the 1h Douro river cruise, depending on your time availability.
Prices: A 1h boat ride costs 10€ whereas a 2h boat ride costs 20€.
About the boats: This company uses adapted rabelo boats, where dozens of people can fit. Inside the boats there is a covered area which comes in handy during cloudy or rainy days. There is no bar on board, so make sure you bring not only your hat and sunscreen but also a couple of bottles of water.
Boat rides starting in Régua
There are shorter Douro river cruises that start in Régua, the main city in the Douro Valley, at the heart of the Baixo Corgo Sub Region.
I don't find these boat rides as beautiful as the ones departing from Pinhão (simply because the landscape from Régua to Pinhão is not as beautiful as the one from Pinhão upwards), but it might be more convenient to get these because Régua is more central than Pinhão. After all, there is a highway that goes straight to Régua, and there are a lot more going on in this city (more restaurant options, more tour operators, etc).
For an unforgettable experience in Douro Valley: Private Douro river cruises
All the Douro river cruises that were mentioned before are pretty standard and rather public. However, you might upscale the experience and go for a private boat ride in Douro Valley. Usually these private experiences may include dinner / breakfast / wine tastings on board and even an overnight at the boat, so it is a good idea for couples on honeymoon (or a romantic getaway) in Portugal.
Useful Information
Tour operators: There are fewer companies providing this service in the region and I particularly like PipaDouro. This company organises private Douro river cruises that include wine tastings and even dinner buffets from a famous local chef, Rui Paula.
There is also a company called Rivus that organises programmes that include wine tastings and watch the sunset on board.
Prices: The price depends on the experience that you choose as well as one the number of people that come with you.
Join me on a private Douro Valley tour!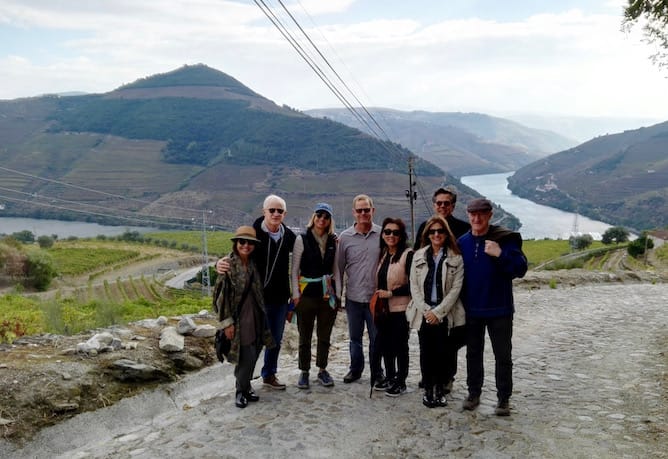 Instead of wasting time organising your day trip to the Douro Valley, just send an email to sara@portoalities.com with the date you want to visit the region.
I will create a Douro Valley tour that includes transport to & from Porto, tastings in the best vineyards in the region, lunch at a typical Portuguese restaurant and some surprises along the way 🙂
Save this article for later: