I organize private tours in Porto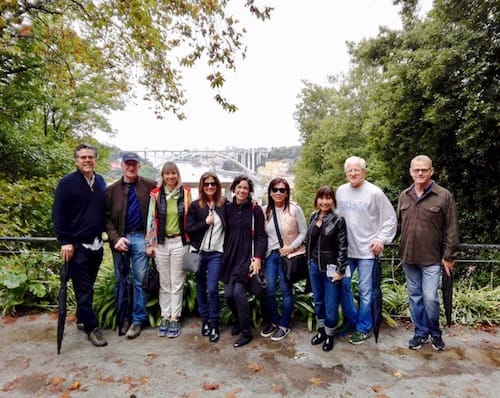 Check this page for more information or send an email to sara@portoalities.com.
I wrote my Top 12 of the best cafés & other places to work or study in Porto, but check also my article on top 8 coworking offices.The common denominator of these cafes is that they all provide free wi-fi connection, as these days it is impossible to work without it. I hope you find this list useful!
Before reading this article: have you already decided where to stay? If not, read my article about the Best neighborhoods to stay in Porto! There I give you plenty of recommendations of great hotels and apartments in Porto.
Rua Actor João Guedes, 5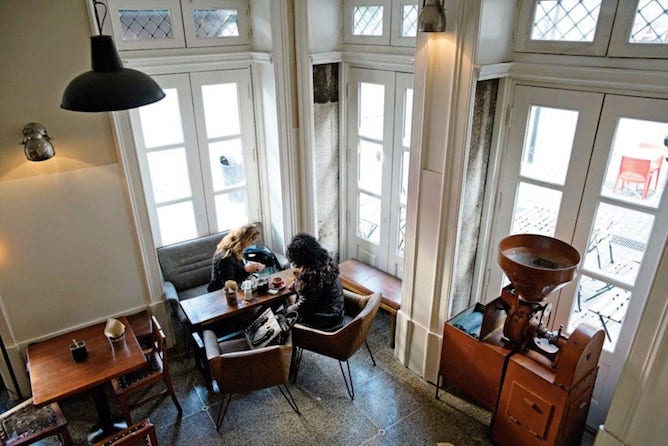 Café Progresso has been my top choice as a working place for many years now. It is a charming little café with a quiet first floor that has been used by generations and generations of students of Porto. It is well located (nearby Torre dos Clérigos, 10 minutes walking distance from the subway stations TRINDADE, ALIADOS and SÃO BENTO), and a decent wi-fi connection. Moreover, and this is very important, they have proper coffee and good crepes. What else could you possibly need when working?
Praça Carlos Alberto, 104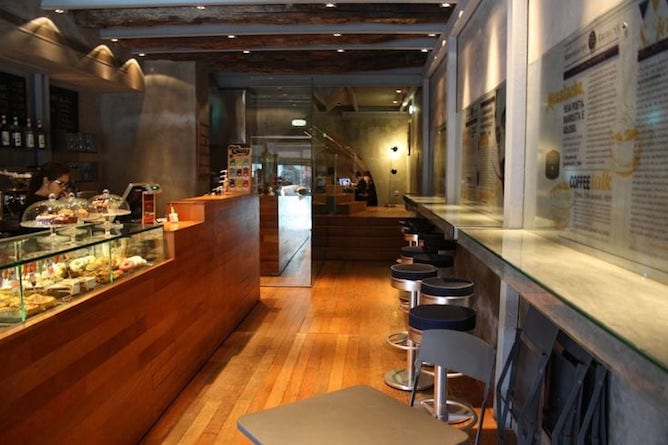 Moustache, located at the back of Café Progresso, is a trendy place, so it is usually crowded. Besides a wonderful 100% Arabica expresso, they have a nice selection of teas as well as sugary delicacies. I must warn you though, that they do not have a lot of sockets, so if you need to charge your laptop, Moustache might not be the right choice for you.
Duas de Letra
Passeio de São Lázaro, 48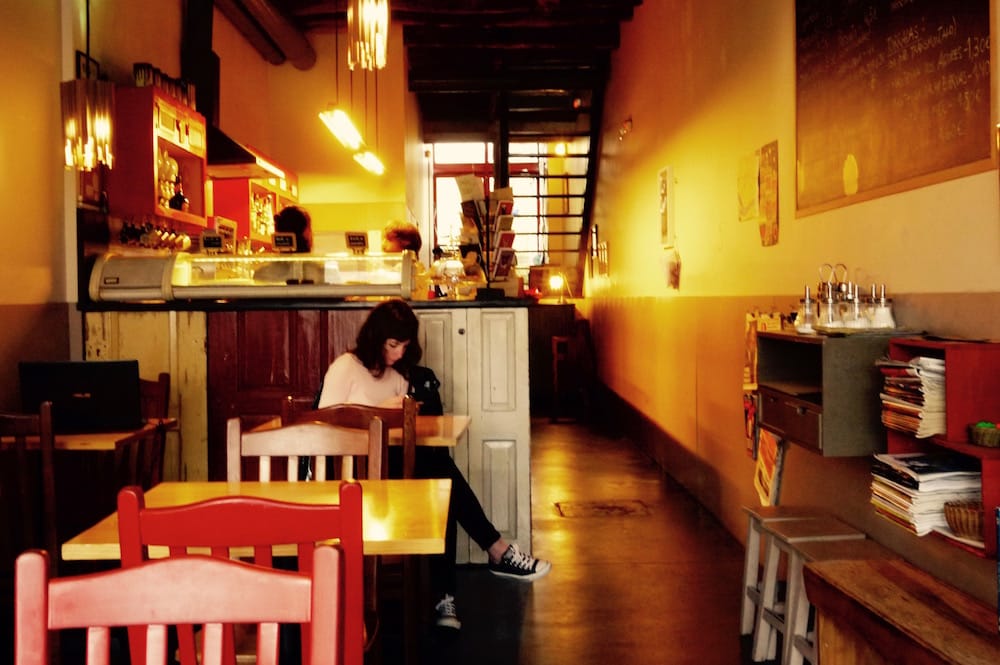 I really enjoy Duas de Letra, as it is a quiet yet trendy place, where you can get fabulous home-baked cakes and light sandwiches for a pretty reasonable price. It has a small esplanade and they regularly organise exhibitions and talks. In case you need to take a break they have Legos – yes, those Legos from your childhood! – for you to play (how cool is that?!).
Mesa 325
Avenida de Camilo, 325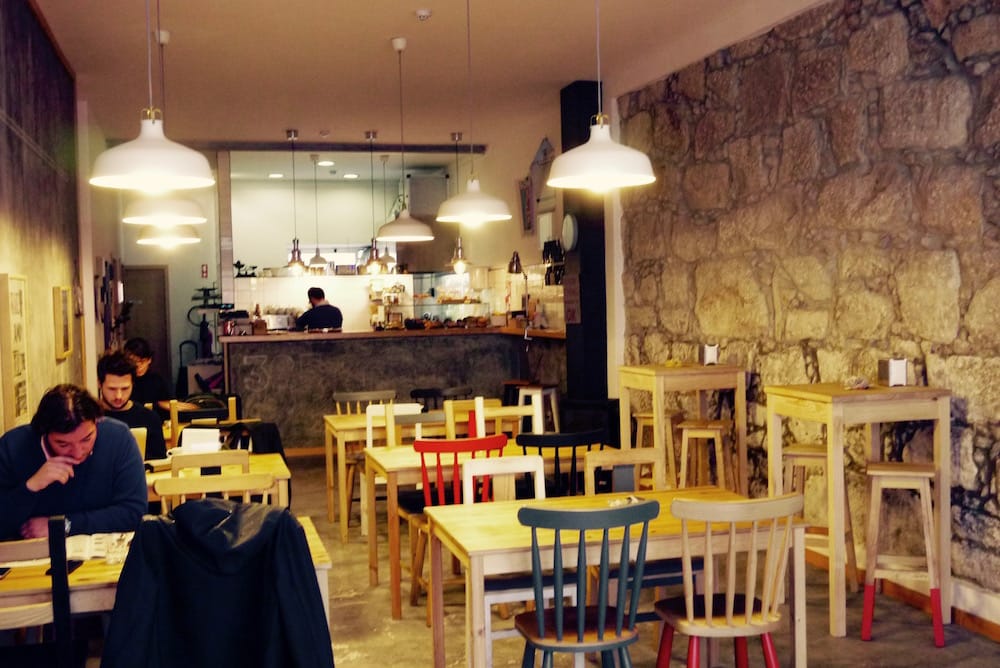 Mesa 325 is a lovely café outside the touristic area, just 5 minutes walking from the subway station CAMPO 24 DE AGOSTO. The service is impeccable and it is a good place to have a light lunch as well.
Bar dos artistas
Casa da Música (ground floor)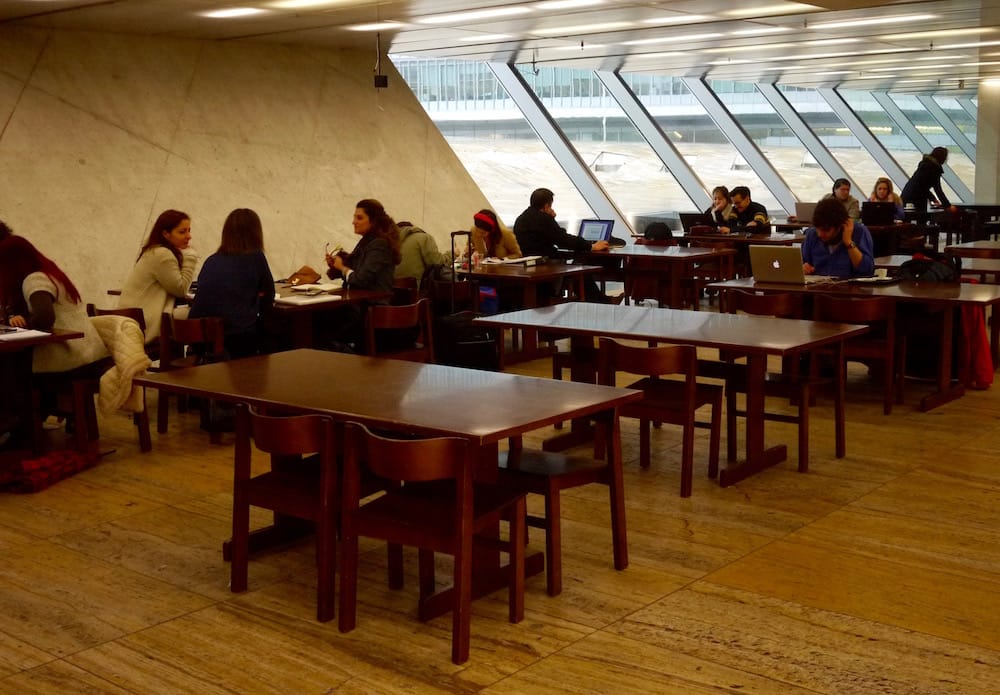 Usually people forget about the café at Casa da Música, but it is a fairly good place to study / work. Besides the amazing location (1 minute away from the subway station CASA DA MÚSICA) , it is a quiet place with plenty of room to "set the tent". And you can always have a chat with the musicians that hang out there (this is how I met Bernardo Sassetti, a famous Portuguese pianist, many years ago).
Arcádia
Avenida da Boavista, 1046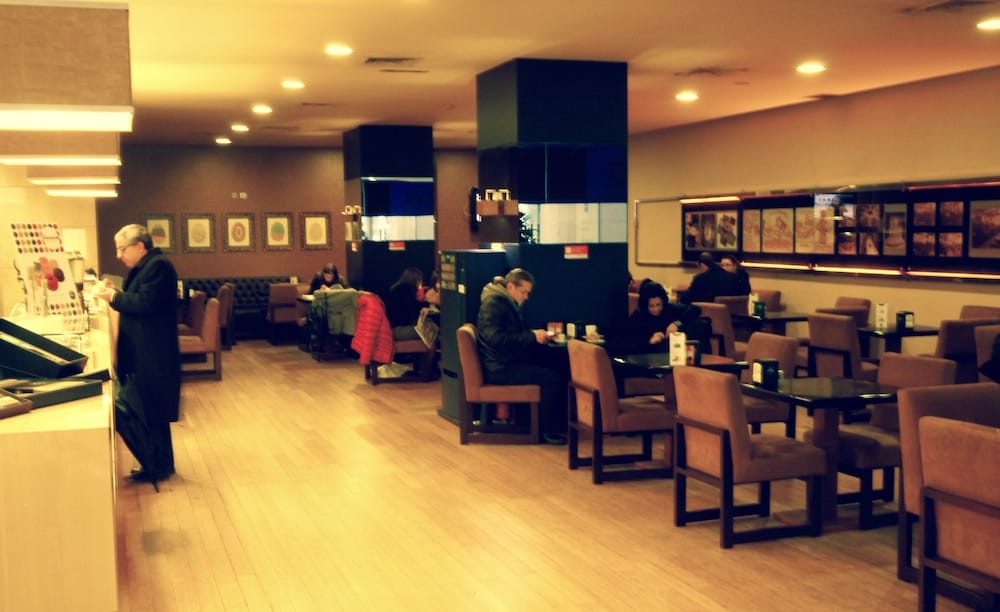 As I have told you on a previous post, Arcádia is the oldest chocolaterie in Porto as well as a good working spot. It is 10 minutes of walking distance from the subway station CASA DA MÚSICA. It is quite spacious, comfortable and everything you order is to die for – from the hot chocolates to the almond cake!
Café Vitória
Rua de José Falcão, 156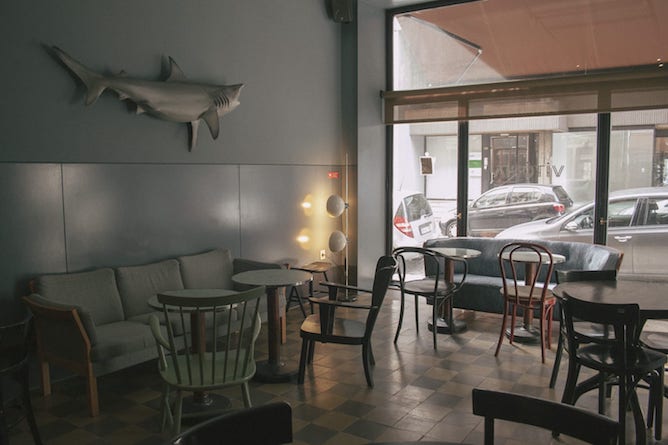 Although it is located at the heart of the nightlife district, Café Vitória it is a good spot to work during the day, as it has several spacious rooms (and a nice esplanade on the inside). Please keep in mind that, as it is allowed to smoke on one of the rooms, the tobacco smell is quite intense at Café Vitória.
If you're enjoying this article, don't forget to pint it for later: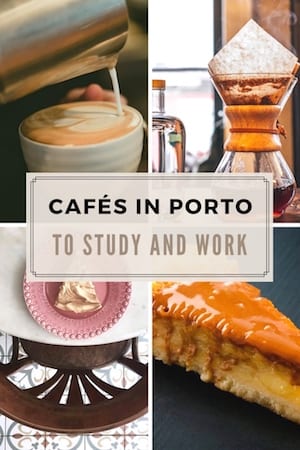 Library of Serralves Museum of Contemporary Art
Rua D. João de Castro, 210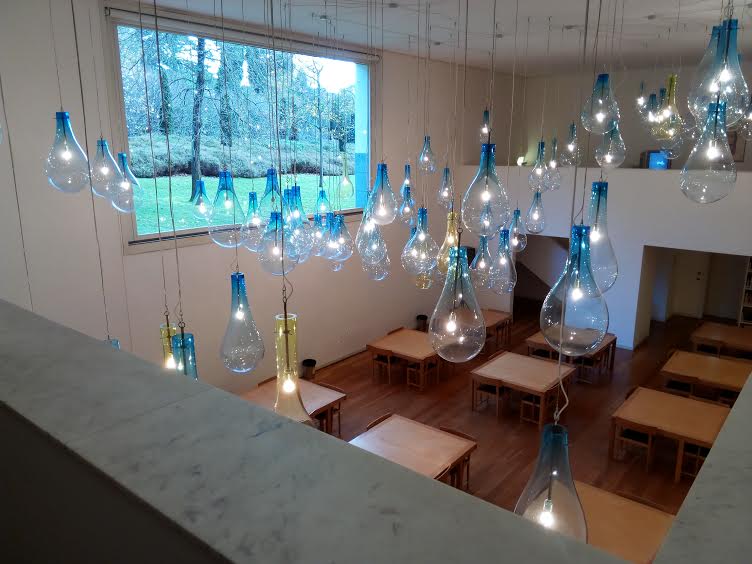 Serralves' library is a hidden gem within this magnificent museum, with a nice view towards the gardens and free access to a large amount of books and documents (most of them art related). In this place, silent is mandatory and the tables are quite large, which is always nice if you are going with friends.Once there, take an hour or so to visit the Museum – it is one of the best in Porto!(Psst! If you're thinking about visiting the museum, you should definitely buy the skip-the-line online ticket to Serralves. You're welcome.) 😉
Biblioteca Municipal Almeida Garrett
Rua de D. Manuel II (Jardins do Palácio de Cristal)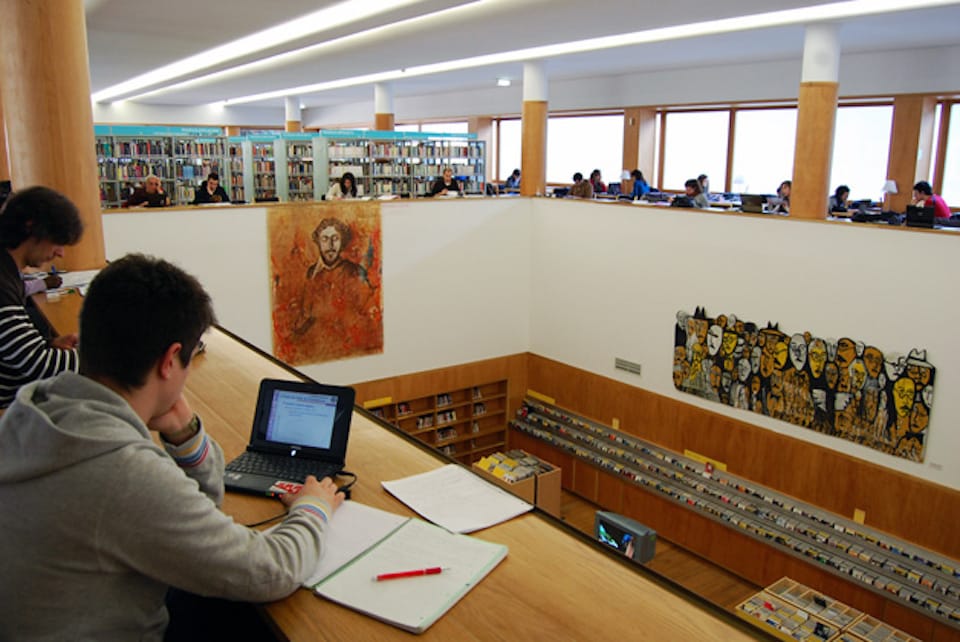 This municipal library, within the gardens of the Crystal Palace, is very popular among students. Besides the wide selection of books of the most varied topics, it provides both national and international newspapers and magazines to keep you updated. There you will find large tables (enough for 10 people) as well as individual tables for those of you who prefer to work alone. And, whenever you need to take a break, you can go for a coffee or, even better, take a quick walk in the gardens.
Atmosfera M
Rua Júlio Dinis, nº 158/160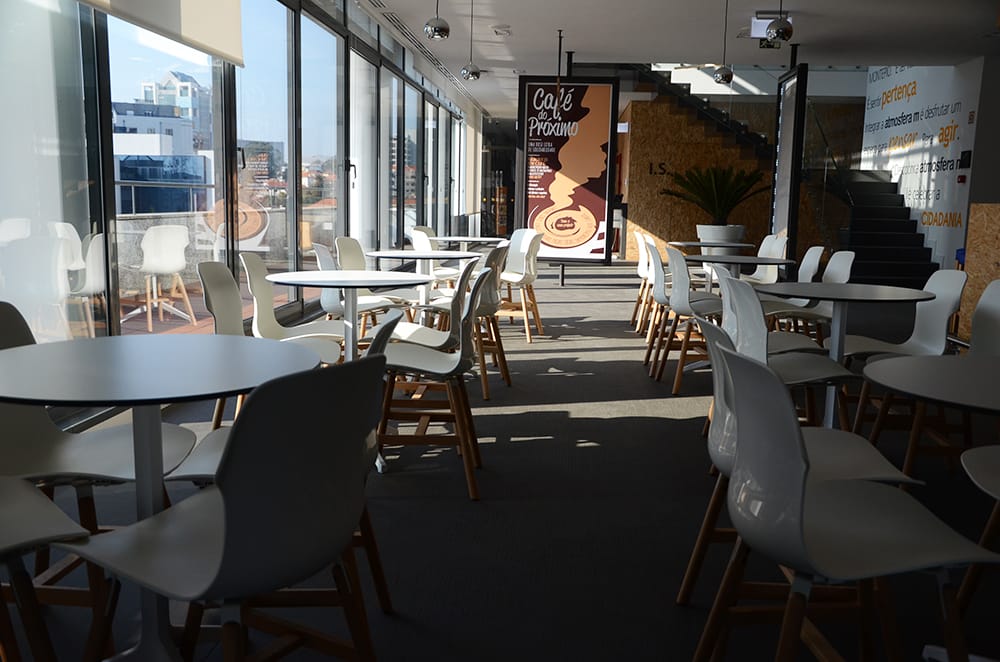 This place is highly unknown by the locals but it is such a great place! Besides the library, it has a cafe where you are invited to pay for the next person's coffee, a space for exhibitions, rooms for workshops and an auditorium. Montepio, the bank behind this project, positions this place as a citizenship project, which provides cultural activities as well as volunteering experiences. It's definitely worth paying a visit!
Galerias Lumière
Rua José Falcão, 157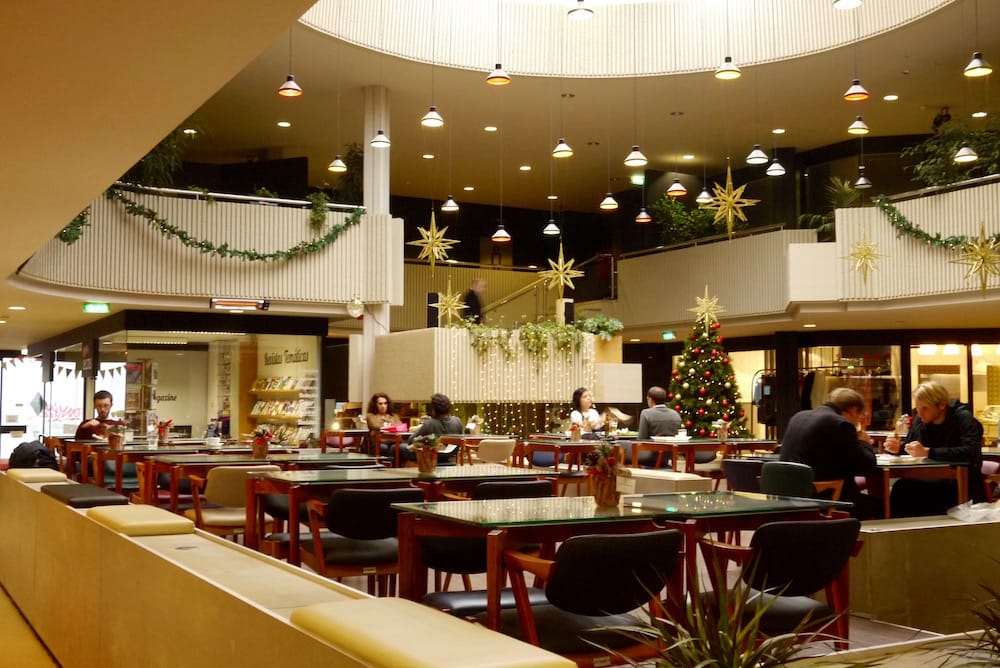 This gallery, which was used as a corridor in between Rua José Falcão and Rua das Oliveiras, was brought back to life quite recently. Besides several cute restaurants and pastry shops, it has a tobacconist, a clothing store and the only bookshop in Porto that only sells Poetry books, called Poetria. Keep in mind that during Winter days, as the daylight goes down, it will be hard to keep working there after 5pm.
Manifesto
Rua França Júnior, 1
Manifesto is one of the few coffee shops in Porto where I usually go to work. Just outside the subway station Mercado (at the end of the blue line), this place offers a really nice origin coffee that you can take with some artisinal cookies. You can stay here working at a long table and take a look at one of the amazing art and travel magazines that they have available.Please notice that this coffee shop does not provide food so its perfect for an afternoon, not for an entire day. Alternatively you can have lunch at Mercado de Matosinhos and then come back 🙂How to get there: the subway station Mercado is 1min walking distance.
Extra: Go on a private tour in Porto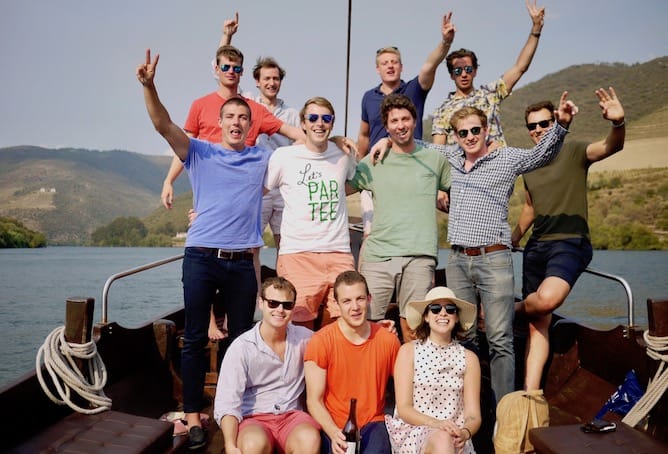 The best way to get to know Porto is to go on a private tour with me!Check this page to learn more about my tours in Porto, or simply send an email to sara@portoalities.com. I will shortly get back to you with a tailor made tour designed specifically for you.It will be a pleasure to welcome you in Porto!