Writer João Chagas said "Porto is not really a city, but a family. When something bad happens, everyone feels it with the same intensity." And I couldn't' agree more.
This friendliness and sense of community are one of Porto's best characteristics. It's something you witness when everyone is gathering in the city's most important squares to celebrate the famous São João or Porto's football team victories.
I vividly remember the feeling I had when I first came to Porto and visited the city's most popular square, Praça da Liberdade. Not only was I astonished by the history and the beauty of the city, but I also was welcomed by locals and travelers alike.
That is why Porto squares are more than just urban structures, they are places where we relive history and make new memories.
So get ready to discover the best Porto squares!
Here are 8 great Porto squares:
Ribeira square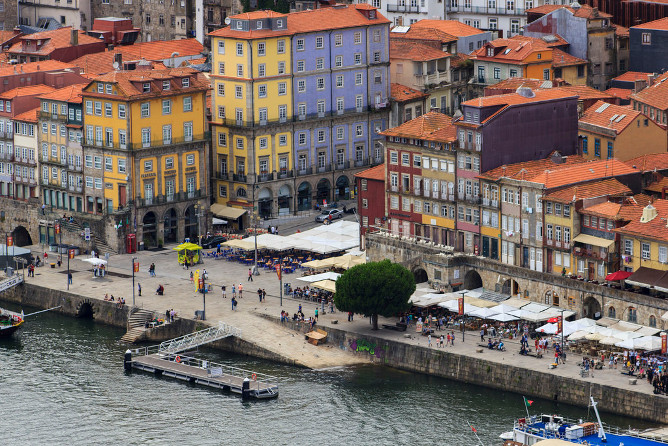 Ribeira square, one of the oldest Porto squares referenced in a 1389 letter by King John I, has always been a busy area.
It is known as the first commercial square in Porto thanks to its proximity to the Douro River which allowed boats to carry goods from / to the city. It is also believed that Henry the Navigator departed from this square to embark on his journey to conquer Ceuta in 1415.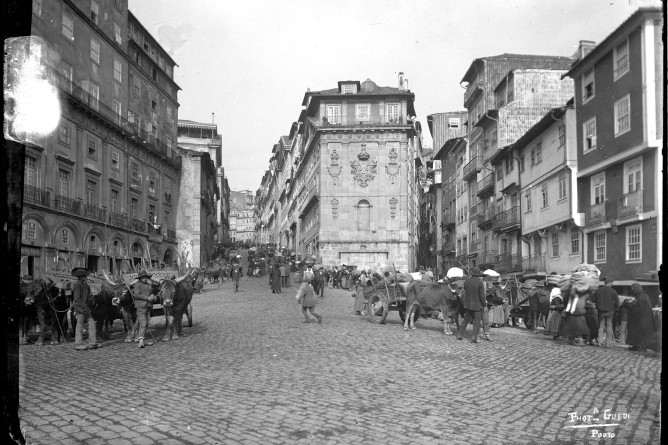 To be 100% honest we, the Portuguese, don't go to Praça da Ribeira any longer as it became way. Too. Touristic.
Things to do near Praça da Ribeira:
Take the 6 Bridges cruise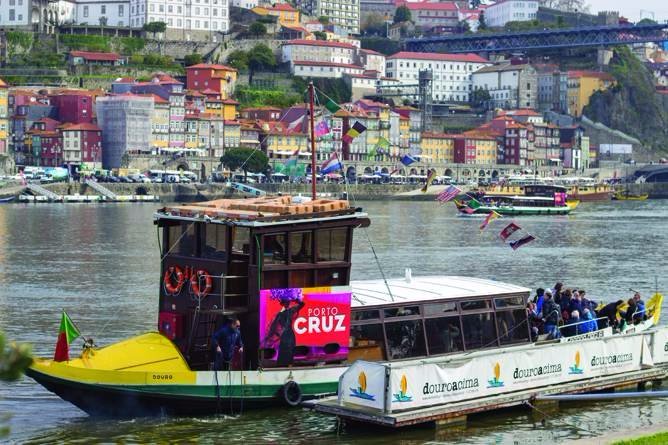 This is your opportunity to go on the 6 Bridges Cruise and see all of Porto's bridges. It's a 50 minutes ride, but they don't really tell you anything about the bridges on the boat, but we've got you covered!
Walk on Dom Luís I Bridge
You can walk on the bridge to get to Vila Nova de Gaia (where all the Port wine cellars are) or if you're feeling bold, walk on the top level of the bridge, the view is definitely worth it!
Walk up Escadas dos Guindais stairs
Don't hate me for this, but I enjoy climbing Guindais stairs, with a lot of very steep steps that connect Praça da Ribeira to Praça da Batalha. They are challenging and the trail never seems to end, but they are fun. You'll end up laughing in pain when you reach the top – or maybe that's just me!
How to get there: take the tram Line 1 to Infante. Praça da Ribeira is a 4 minutes walking distance.
Largo de São Domingos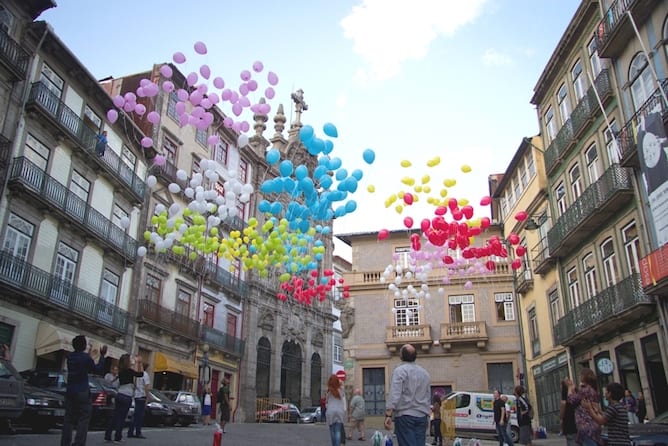 This is one of the most historic Porto squares. It was previously known as the Fountain Square because of a fountain that existed there in its center. The fountain was later removed to open up the space because pedestrian traffic increased. For centuries, this used to be the biggest square in Porto. It witnessed many social and government gatherings and even political revolts.
In 1629, a revolt called Motim das Maçarocas happened in this square because the government during the Philippine dynasty wanted to tax the population to pay for the Spanish war expenses. The revolt started with female linen workers who ended up throwing rocks at the tax collector.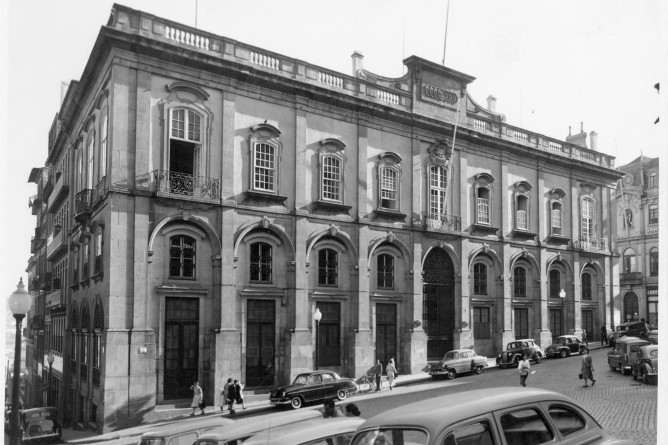 After Portugal restored its independence from Spain (1640), Largo de São Domingos witnessed another revolt called Revolta de Papel Selado in 1661 when people protested the new tax that required a stamp on official paper. The protestors gathered all official paper and burned it in the square.
The name of the square comes from the medieval 13th century called São Domingos Convent which was heavily destroyed during the Siege of Porto (what is left of it is now Palácio das Artes.)
Things to do near Largo de São Domingos
Visit Casa do Infante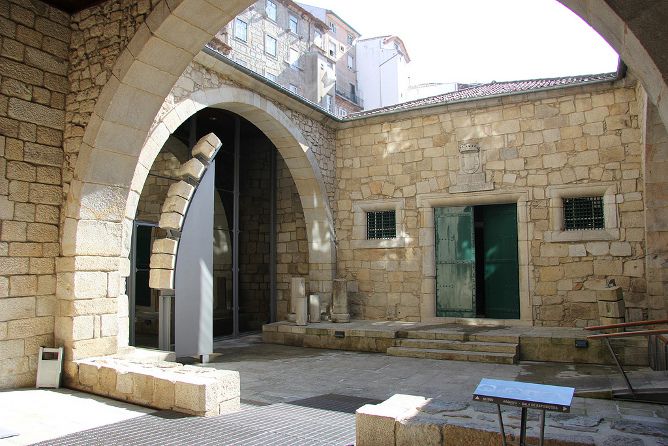 For 2.20€, you can visit the house where Henry the Navigator was born. The museum has great information and artifacts showing Porto's past and present.
Explore Rua das Flores
You can walk around Flores street which has Misericórdia do Porto Museum, gift shops (Claus), bookstores (Chaminé da Mota) and restaurants (Puro 4050).
How to get there: take the subway to São Bento station. Largo de São Domingos is a 7 minutes walking distance.
Batalha Square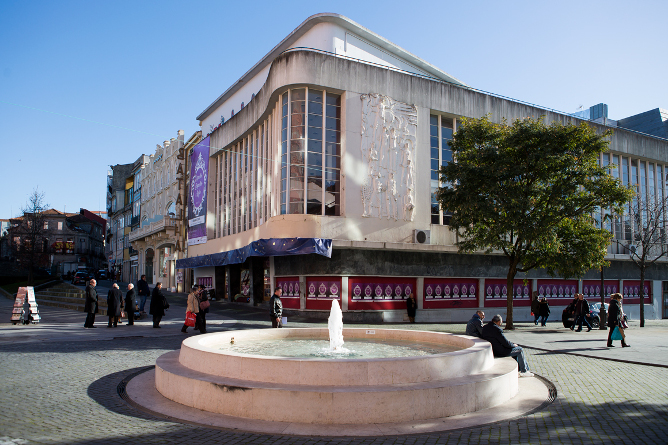 Just outside of Porto's old city medieval wall, there was a space known as Praça da Batalha.
A legend says that the name Batalha (which translates to the battlefield) came from a battle that happened between the Christians and the Moors. The outnumbered Christian forces won thanks to the blessings of Nossa Senhora da Batalha, who had a chapel dedicated to her. And that is where the name of the square came from.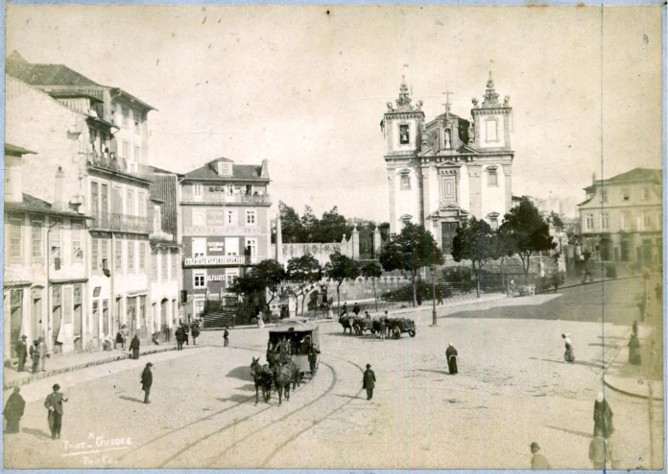 This is one of the most interesting Porto squares with buildings full of history. For example, the NH Collection 4-star hotel used to be an 18th century palace. The palace was used as a hospital during the Siege of Porto when the owner fled the conflict. During the 20th century, it became the main mail center in Porto.
Things to do near Batalha Square
See Igreja Santo Ildefonso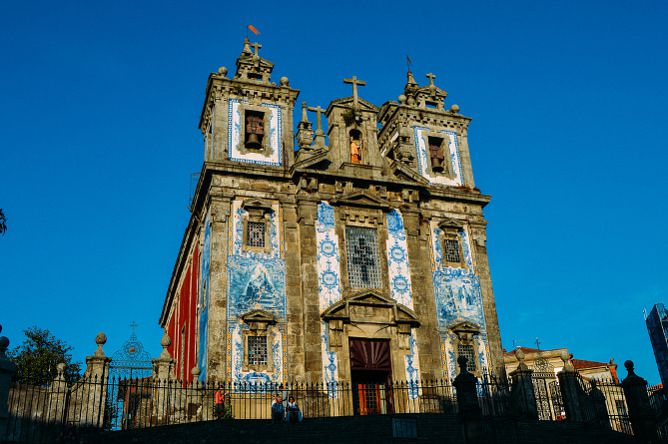 This church is one of the best places to see azulejo tile in Porto. Next to the church, there was a street used to transport people infected with leprosy to São Lázaro where they would be looked after.
Ride the tram
This a great place to ride the historic tram which passed many important stops like Avenida dos Aliados, Clérigos and Santa Catarina.
How to get there: take the tram Line 22 to Batalha – Guindais. Praça da Batalha is a 2 minutes walking distance.
Praça de Gomes Teixeira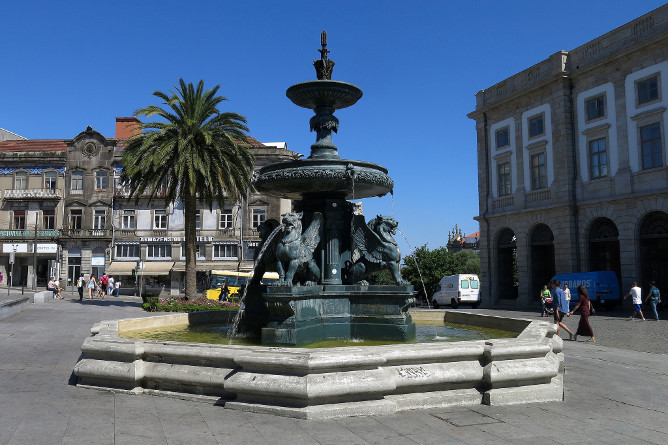 Amongst many names, this square was once known as the Bread Fair square because it was a place where people sold flour, bread and cereal. It was also a square where the military would do their exercises.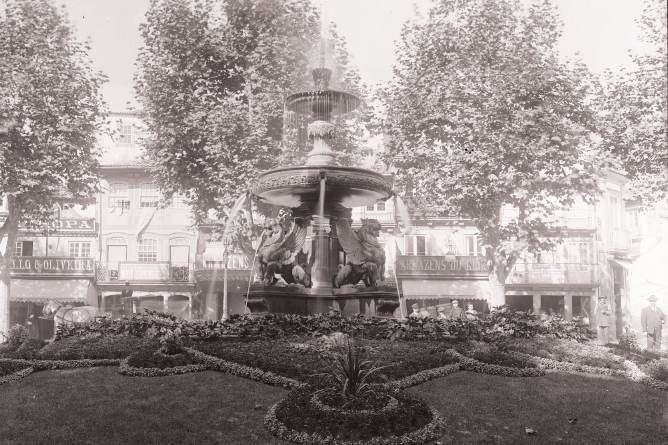 This is one of the best Porto squares to hang out because it's very close to many historic monuments and buildings with different characters.
Things to do near Praça de Gomes Teixeira
Climb the Clérigos tower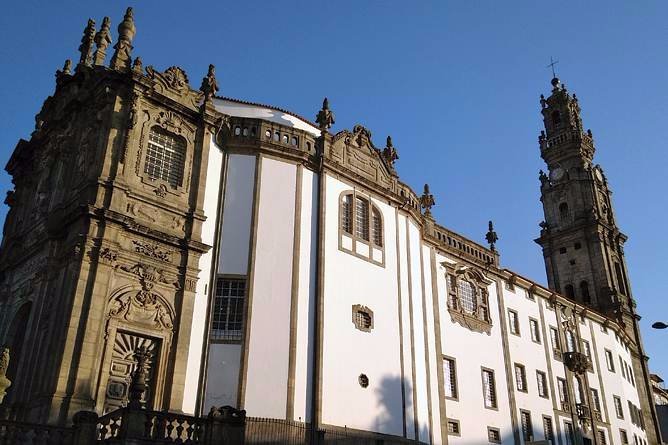 For just €5, you get to climb what once was the tallest building in Porto. The climb is pretty fun, but it can get crowded at the top. My favorite part about visiting the church is the "Images of the Christ" exhibition room.
Have pastries at Padaria Ribeiro
This bakery has been operating in Praça de Gomes Teixeira since 1878. Try some of their delicious salty meat pastries like pastéis de carne or empadas de vitela. The croissants will blow your mind, as well as the homemade cookies and the almond tart…in fact, everything at Ribeiro is wonderful!
Visit Lello bookstore
Lello bookstore is famous for its deep history, unique design and its connection to the Harry Potter franchise. The entry fee is currently set at 5€ (deductible in books).
How to get there: take the subway to Aliados. Praça de Gomes Teixeira is a 7 minutes walking distance.
Praça Carlos Alberto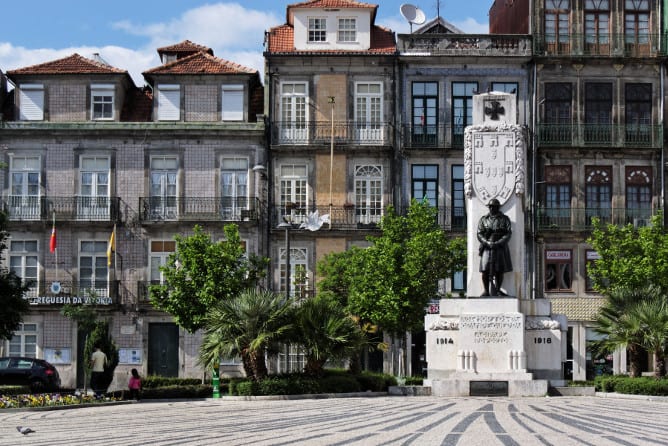 This is one of the most known and historic Porto squares dating back to 1638. The location of this square between important roads that led to the North of the country gave it value. The square was named after Italian King Carlos Alberto who lived here during his exile.
It was called the farrier square because there were many travelers in that area needing farriers. Also, the Boxes Fair where carpenters would make luggage wooden boxes for people immigrating to Brazil was held here.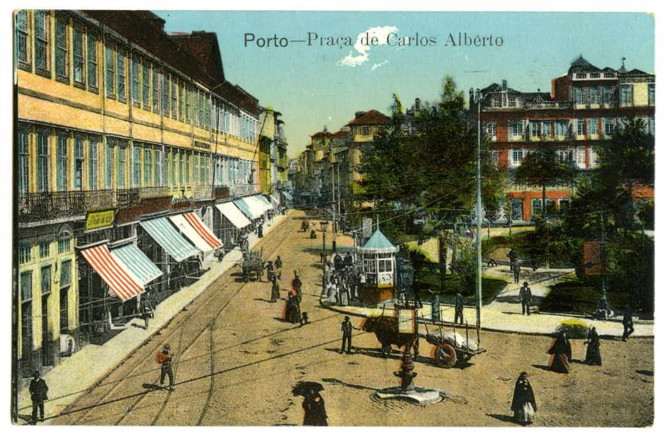 Another important historic moment in Porto happened here. General Humberto Delgado who ran a campaign in 1958 against a candidate of the dictatorial regime was received in Porto and gave his speech in this square.
Things to do near Praça Carlos Alberto
Go to Banco de Materiais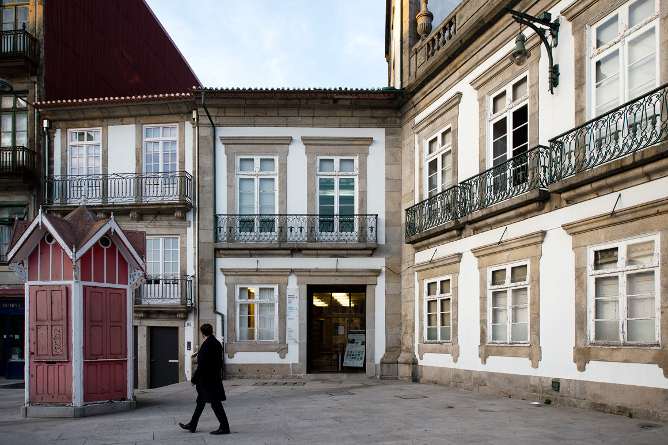 What used to be a 20th century palace (Palacete dos Viscondes de Balsemão) is now a material bank dedicated to azulejos tiles in Porto and other historic decorative building materials. Entry is free of charge.
Walk in Rua da Cedofeita
Cedofeita street was opened during the 18th century, but it used to be a Roman road that took people North. This is the perfect street for walking since cars are not allowed. It is also one of the best shopping areas in Porto.
How to get there: take the subway to Aliados station. Praça Carlos Alberto is a 6 minutes walking distance.
Praça da Liberdade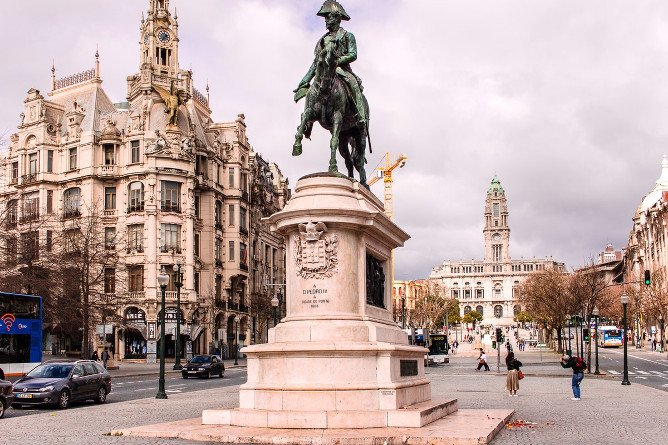 When it comes to Porto squares, this is by far the most symbolic one. It used to be a field owned by the Cabido da Sé do Porto (a religious council) which, in the 18th century, gave the property to Porto's city council. The idea of making this a square was to build something monumental and to keep up with other European cities urban development.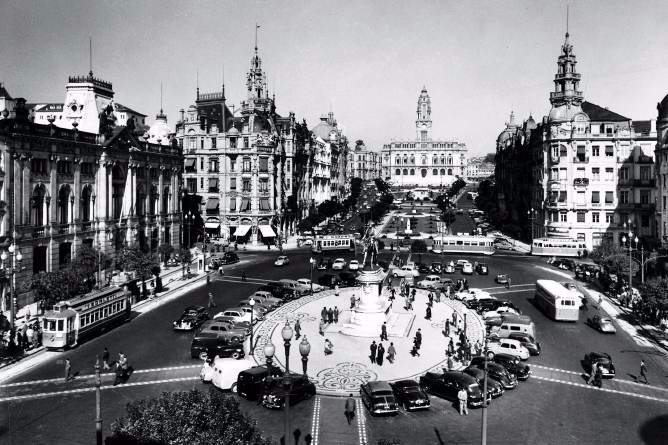 Even though the area had gone through many urban changes like the opening of Avenida dos Aliados and the new Porto City Hall, the area still holds a lot of history. It certainly became one of the most important civil, social and commercial spots in Porto.
This is where the locals go to celebrate any football victories, to protest against the Government and any other important social gathering, but sometimes it gets very packed!
Things to do near Praça da Liberdade
Visit São Bento train station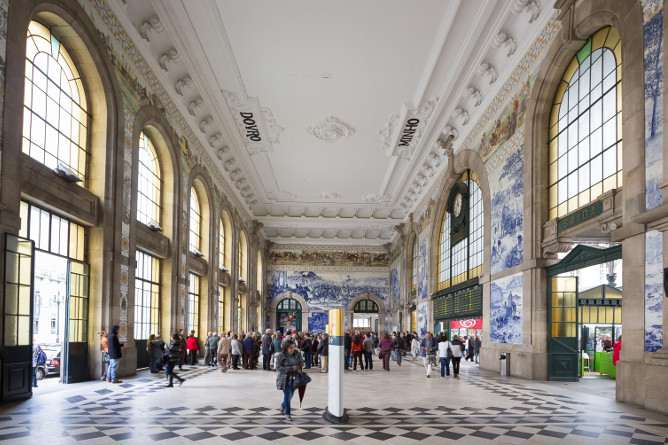 A visit to Porto would not be complete without seeing São Bento train station and learning about its history. In fact, seeing the station with its breathtaking 20,000 azulejo tiles should be on your list of top things to do in Porto.
Visit Santo António dos Congregados Church
This was originally a chapel that was built in 1680, but it was made bigger in 1703. During what was known as the Siege of Porto, the liberal army used this church as a hospital and a warehouse for military equipment.
Enjoy an ice cream at Santini
Just around the corner of InterContinental – Palácio das Cardosas, you'll find Santini, one of the best ice cream shops in Porto and a very photogenic one too!
How to get there: take the subway to Aliados station. Praça da Liberdade is a 3 minutes walking distance.
Praça de Mouzinho de Albuquerque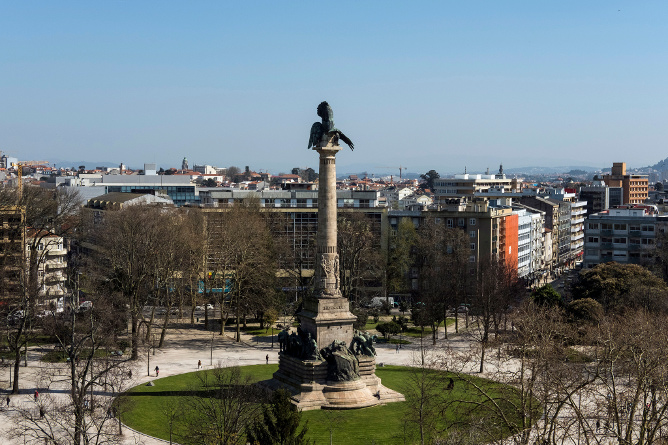 This is the biggest square in Porto. Known as Praça da Boavista in the 18th century, it later became known as Boavista Roundabout because of its circular shape. For years, this has been the spot for many fairs and events.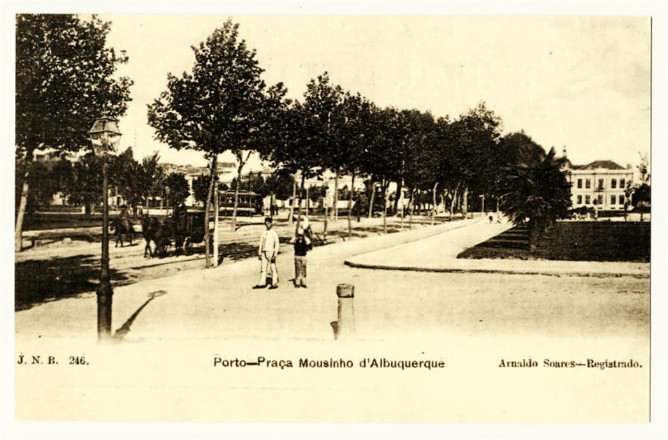 This is not like all the other concrete-filled Porto squares, it's full of trees and greenery. There is also the symbolic monument representing the win of the Anglo-Portuguese against the Napoleon forces during the French invasions (we always kicked the French's asses, by the way).
Things to do near Praça de Mouzinho de Albuquerque
Eat at Mercado Bom Sucesso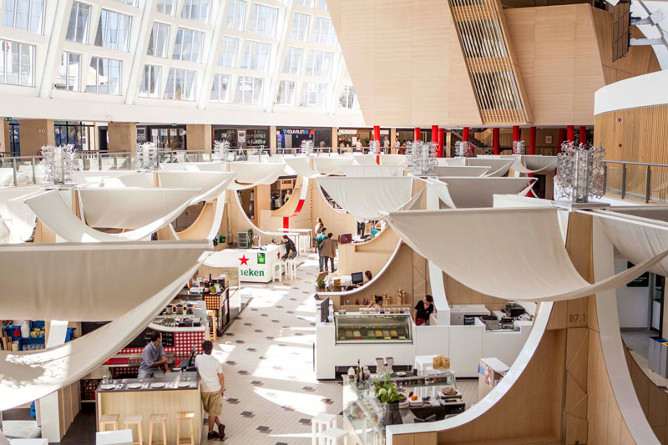 This 1952 market is one of the most known markets in Porto. It was constructed in two years to meet the demand of the overgrowing population of Boavista. Try "A Banca da Madeira" for quick and yummy sandwiches. There is also daTerra which serves vegan / vegetarian food.
Visit Casa da Música
I recommend you attend a concert at Casa da Música because the sound in the concert halls is like no other. However, if you just want to do a tour, they provide tours for 10€.
How to get there: take the subway to Casa da Música. Praça de Mouzinho de Albuquerque is a 3 minutes walking distance.
Praça Dom João I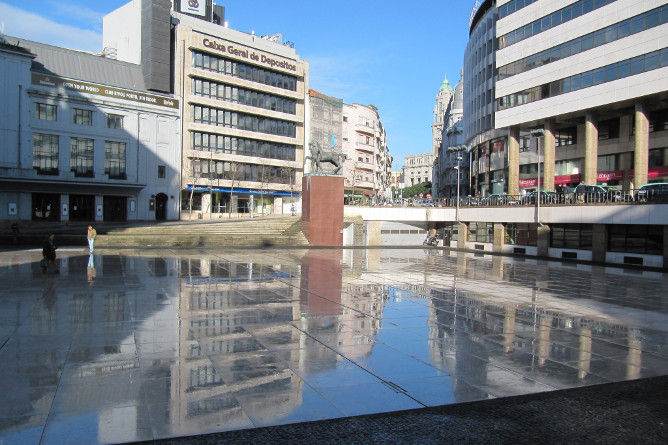 This square was opened during the 1940s. Many buildings were put down in order to construct it. Since then, it has undergone many changes like adding a fountain (now relocated) and two statues in the late 50s. And in 2011, an underground car park was added.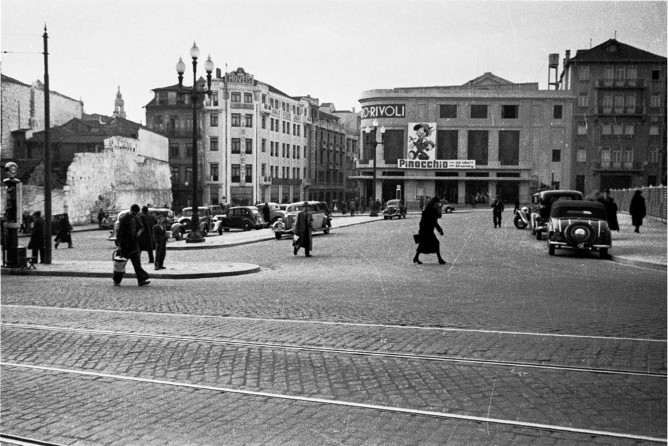 Between all of Porto squares, this is my least favorite one. But it does not take away from the fact that this is one of the most important squares in Porto, both commercially and socially.
Things to do near Praça Dom João I
Go to Rivoli Theater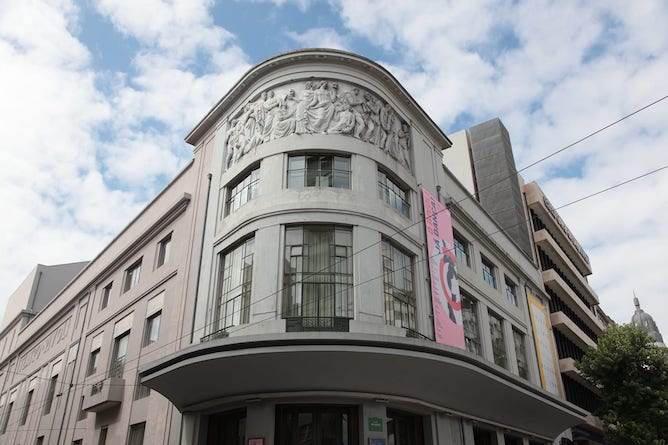 This 1913 building is one of the best examples of Art Deco in Porto. So if you're into art and theater pieces, Rivoli Theater has many international acts in different languages.
Walk in Rua Santa Catarina
Close by, you can find one of the most important commercial streets in Porto where I am sure you'll get to do most of your shopping.
How to get there: take the subway to Aliados. Praça Dom João I is a 5 minutes walking distance.
Save this article for later: